Web Series
August 11, 2021
A competitive section for short-form episodic television directed by or produced and written by persons of African descent. Each series in this section will compete for the Jury Award for Best Web Series (presented by Comcast NBCUniversal, $2,500 cash prize). The following are the 2021 official selections in the Web Series category:
ArtBroken
USA | 5 min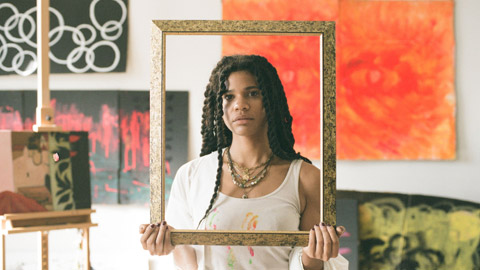 A mockumentary following Los Angeles-based visual artist Sabina on her journey of self-destruction during the global pandemic.
Director: Erin Wesley | Writer: Bianca Cristovao | Producer: Bianca Cristovao | Cast: Bianca Cristovao, Niles Abston, Jessica Mulder, Heremela Kebede
USA | 7:30 min | FESTIVAL PREMIERE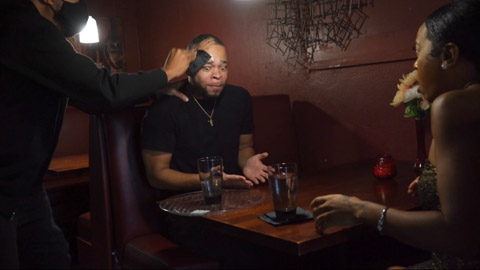 In a world of smoke and mirrors where appearance is everything, a struggling actor in his late 20's tries to hold on to his last redeeming quality…his hair.
Director: John-Jonne Smith | Writer: John-Jonne Smith | Producers: John-Jonne Smith, Brendon Hudson | Cast: John-Jonne Smith, DomiNque Perry, Andre Davis Jr., Dyrel "Dice The Barber" White, Kyndal Hairston, Sean Grant, Tyrell Andrews, KeVontay Jackson
Click Next To Continue
(Ep. 1)
USA | 7 min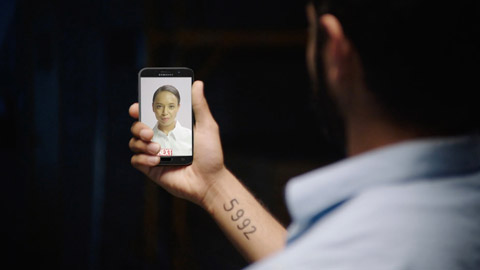 A womanizing scientist learns that Cancel Culture is operating on a whole new level.
Director: Abdul Stone Jackson | Writer: Abdul Stone Jackson | Producer: Eddie Diaz | Cast: Levin Valayil, Madia Hill Scott, Manni Perez, Catherine Corcoran
USA | 10 min | FESTIVAL PREMIERE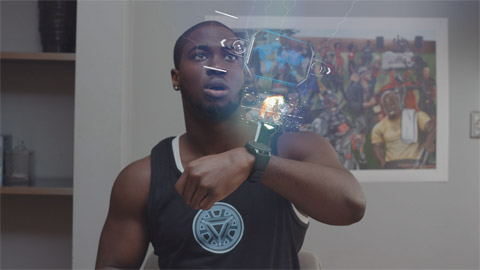 When Mules inherits a watch that give him the power to teleport, he begins to discover the mystery behind his father's untimely death.
Director: LaVarro Jones | Writer: LaVarro Jones | Producers: LaVarro Jones, Phakiso Colins, Ian Grant, Tamala Baldwin | Cast: Tajh Lewis, Christine Davis, Willie Teacher, Renee Smith
Indemnity: The Rabbit Hole – "BAIT"

(Ep. 1)
USA | 8:02 min | FESTIVAL PREMIERE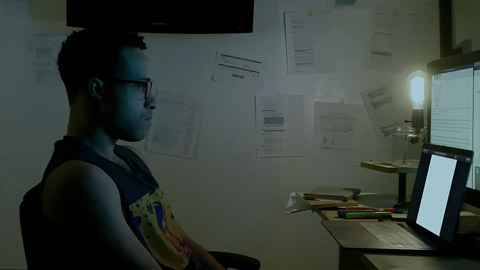 Austin Ellis, off-grid tech wiz and self-proclaimed 'reality theorist', must race to find his AWOL parents before vaccine mogul, Delilah Green forces their return, using nothing but memories from childhood and stolen Indemnity Points.
Director: Tiffany Littlejohn | Writer: Tiffany Littlejohn | Producers: Tyler Parks, Tiffany Littlejohn | Cast: Tyler Parks, Candice Coke, Zoë Yeoman, Lauren Sevigny, James Tang
Kontaxt
|
USA | 8:45 min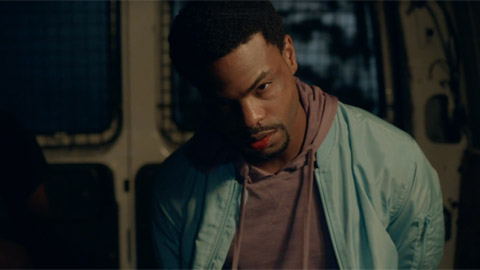 In this thriller mini-series, Danny wakes up in the desert with no memory of how got there and quickly finds himself in the middle of an interdimensional conspiracy theory.
Director: Andrew Bachelor | Writers: Daniel Spiller, Becca Evans, Cyncere Hall, Leonard Langford, Sade Sellers, Sean Grant | Producer: Christina Bachelor | Cast: Andrew Bachelor, Alphonso McAuley, Devon Werkheiser, Young Eeze, Rhonda Morman, Simmi Singh, Tone Bell
Last Bodega In Brooklyn
(Ep. 1)
USA | 6 min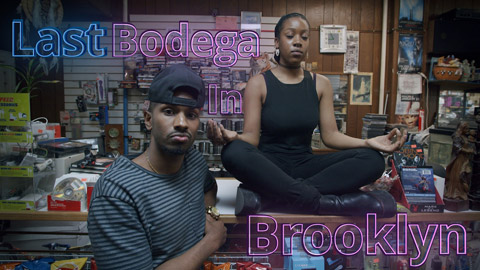 A Brooklyn family must band together to save their bodega and neighborhood from a new organics store owner.
Directors: Mosiah Moonsammy, Jared Glenn | Writer: Mosiah Moonsammy | Producer: Mosiah Moonsammy | Cast: Mosiah Moonsammy, Toni Lachelle Pollit, Jeffrey C. Wolf, Tay Harris, Peter Bowden
Looking for Me
USA | 7:12 min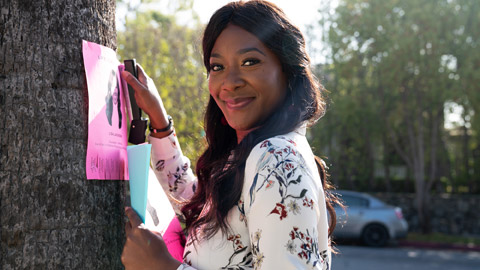 Lisa the life coach helps a young client to find her voice.
Director: Asha Flowers | Writer: Asha Flowers | Producer: Efuru Flowers | Cast: Dayna Dooley, Kristina Bustamante
Maternally Yours
USA | 10 min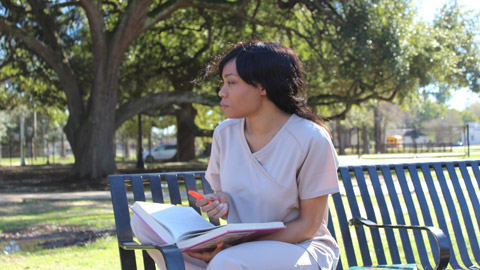 A young woman's identity is compromised when her parents' past collides with the present and family secrets are revealed.
Director: Nicole Collins | Writers: Tomaseena Auzenne, Angel Saunders | Producers: Khadijah Louis, April Riles, The Dark Brothers | Cast: Brionne Collins, Lance Nichols, Ariadne Josephs, Cynyon Rodriguez, Ju'Marcus Mason, Nicoye Banks, Hira-Maja Dupas, Jessica Johnson
Ms/Manage
USA | 13 min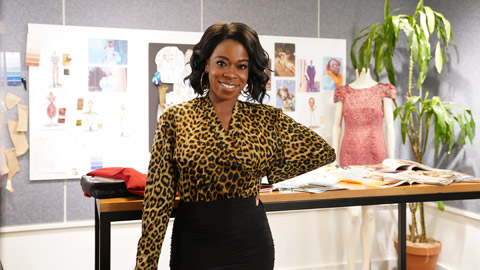 A queer, Black professional attempts to navigate the challenges of breaking the glass ceiling in corporate America while fielding pressure from her partner to start a family.
Director: Caralene Robinson | Writers: Caralene Robinson, Nina Simone Moore, Angele Cooper | Producers: Angela Burris, Nina Simone Moore | Cast: Skye Johnson, Adwoa Duncan-Williams, Lark Eiko, Zen Dot, Petra Wakowski, Siobhán Carroll, Keisha Beaumont, Kelsey Senteio, Stuart Riggs, Jeff Marshall, Ladonna Gooden, Yvette Ganier
No Church In The Wild: "Traitor"
CANADA | 6 min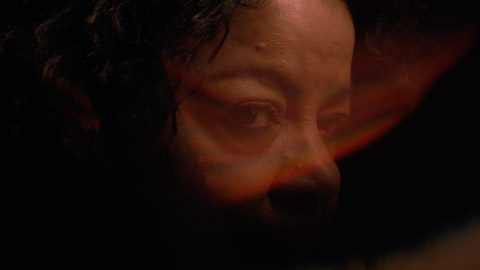 A failed escape attempt turns Leslie Wagner-Wilson into an outcast inside of a spiraling cult.
Director: Richmond Obeng | Writers: Richmond Obeng, Lindsey Addawoo | Producers: Richmond Obeng, Aramide Tinubu, Lindsey Addawoo | Cast: Leslie Wagner-Wilson
Owners
USA | 14 min
A black man tired of being a minority in the office decides to create his own company, but a positive thought creates a whirlwind of negatives.
Director: Leonex | Writer: DeAngelo Moore | Producers: DeAngelo Moore, Alex Appelbaum | Cast: Ohene, Allison Blackman
USA | 10 min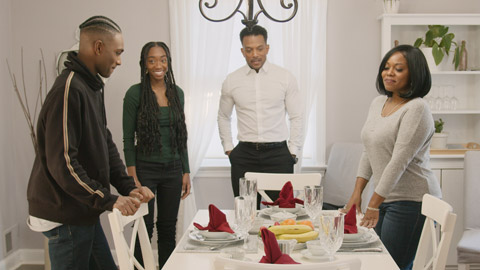 A freshman in college quickly falls in love with the perfect girl while his divorced father works to revive the perfect marriage.
Director: R Cadell Cook | Writer: R Cadell Cook | Producers: Domonique Gay, R Cadell Cook, Tiffany Yancey | Cast: Tiffany Yancey, Alex Michell, Michael J. Patterson, Chinna Palmer
USA | FESTIVAL PREMIERE
SNL-wannabe Jerri Cooper is so broke and down-on-her-luck, she makes Awkward Black Girl look rich, but when 'Rona rots the Big Apple and the City's top talent flees, can the ATL transplant finally make her QuaranDreams a comedy reality?!
Director: Jeffrey Elizabeth Copeland | Writer: Jeffrey Elizabeth Copeland | Producers: Jeffrey Elizabeth Copeland, Rameen Aminzadeh | Cast: Jeffrey Elizabeth Copeland, Mariel Grullon, Desola Jegede, Aaron LaRoche, Shem Pennant, Melvin Taylor Jr., Maddie Smith
USA | 5 min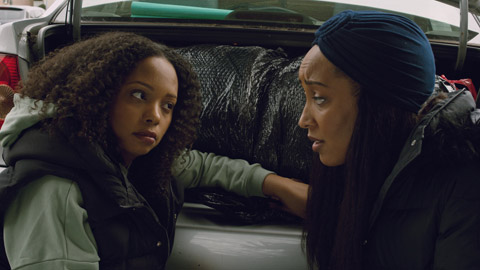 Two sisters bump heads while moving out of their childhood home.
Director: R. Cadell Cook | Writer: R. Cadell Cook | Producers: Melan Perez, R. Cadell Cook | Cast: Melan Perez, Alexis J. Smith, Tennyson Harris
Sidetracked: "A Trollop?"
(Ep. 9)
USA | 15 min
Our thirties are supposed to be the time to get our act together, find our true purpose and meet our soul mate, but some of us got a little SIDETRACKED.
Director: Miles Crawford | Writer: E.D. Brown | Producers: E.D. Brown, Marc Chenil, Miles Crawford | Cast: Tracie Thoms, Jason Kelley, Wes Ramsey, Jim Holdridge, Jee Young Han, E.D. Brown
Talia Versus: "Talia Vs Wedding"
(Ep. 1)
UK | 7 min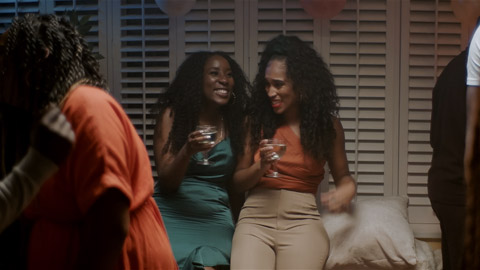 A mockumentary series that follows the awkward encounters of the audacious Talia as she versus love and life in London.
Director: Saraphina Mattis, Israel Peters | Writer: Saraphina Mattis | Producers: Kashif Boothe, Sacha Lewis | Cast: Princess Donnough, Kamilah Shorey, Adesuwa Oni, Leonie Haynes-Moses, Jamal Renaldo, Elliot Elimasi
The Electrics
USA | 10 min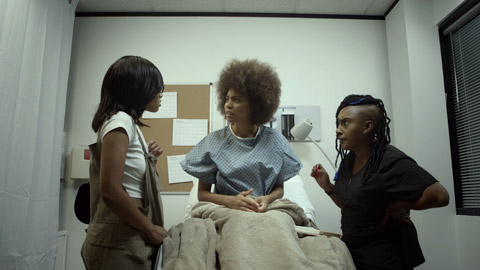 A young, Black woman, struggling to find love in a predominantly White city, has her world turned upside down when she gains the ability to hear other Black people's thoughts.
Director: Ya'Ke Smith | Writer: Ashlee Harris | Producers: Ashlee Harris, Ashley Robinson | Cast: Jacqui Calloway, Monique Barsh, Jasmine Garlic, Xavier Alvarado
The Hero of a Thousand Faces
USA | 10 min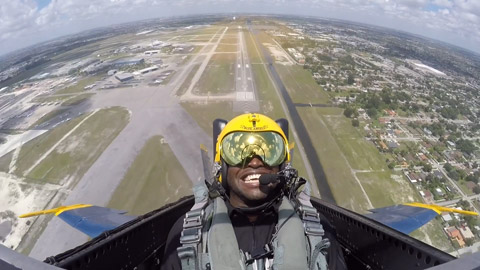 Capt. Barrington Irving, Guiness Book of World Record holder for the youngest man to fly around the world and the first Black man to fly around the world, speaks about his upbringing and the adversity that made him successful.
Directors: Fabien Cardenas, Gabriel Andrews | Writers: Fabien Cardenas, Michael Anderson, Gabriel Andrews | Producers: Michael Anderson, Gabriel Andrews | Cast: Captain Barrington Irving (as himself)
The Investment
USA | 10:51 min | WORLD PREMIERE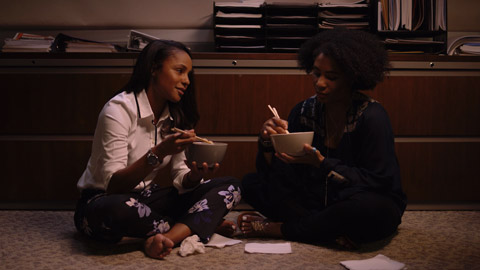 The Good Wife meets Blackish in this fast-paced procedural anchored in a warmly human story about investing in what matters most.
Director: Taylor Raye Curry | Writer: Taylor Raye Curry | Producer: Taylor Raye Curry | Cast: Lauren Wilkins, Alicia Brayboy, Rachel McCubbin, Kim Estes
The Secret Life of Muni Long
(Ep. 1)
USA | 3:36 min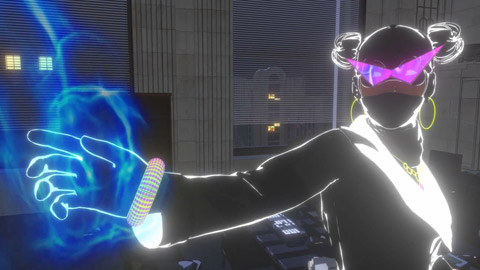 Superhuman Muni Long has stayed out of the public eye for a long time, secretly helping the underdog with aid from her three mutant helpers, until one day her secret is exposed.
Director: Tusk | Writers: Tusk, Muni Long | Producers: Muni Long, UnderWonder Content | Cast: Muni Long, Franchesca Ramsey, Adam Faison, Will Tranfo, O'Shay Neal
Therapy
USA | 14:53 min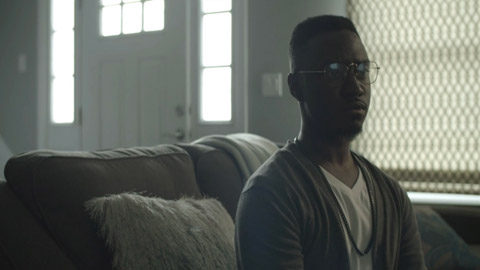 A therapist helps clients through different trauma, but is unaware how a mysterious client's trauma will soon affect his own life.
Director: Gregg DaCosta | Writer: Gregg DaCosta | Producers: Gregg DaCosta, Antoine Allen, Eugene N. Walker | Cast: Melissa Sarai, Julian Kingston, Giovanni Marine, Gregg DaCosta
True Story: "I Feel"
USA | 13 min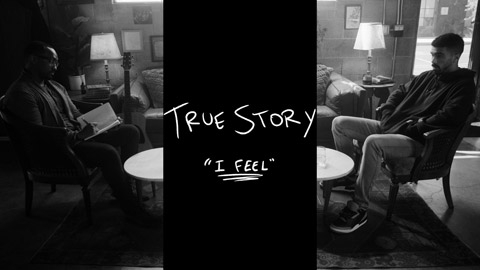 A Black therapist attempts to persuade his patient, who has a history of violence, into saying how he feels.
Director: Matthew Law | Writer: Matthew Law | Producers: Grasie Mercedes, Rob Smith, Matthew Law, Shaun Clay | Cast: Shaun Clay, Matthew Law
Walking Forward
NAMIBIA | 6 min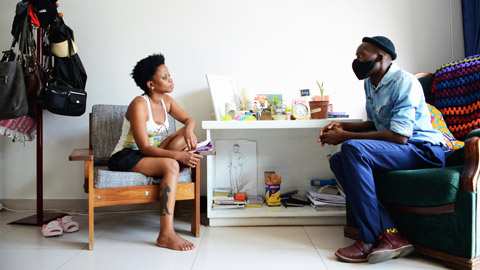 An artist gains lessons in resilience whilst exploring the impact of COVID-19 on Namibia's creative sector.
Directors: Tim Huebschle, Ndinomholo Ndilula | Writer: Ndinomholo Ndilula | Producers: Tim Huebschle, David Benade | Cast: Ndinomholo Ndilula, Kulan Ganes, Slick Upindi
Witchsters
USA | 5:24 min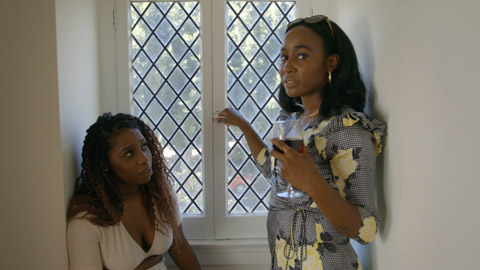 Sister witches Michelle and Maya search for love in LA.
Director: Charla Lauriston | Writer: Charla Lauriston | Producer: Charla Lauriston | Cast: Jemima Lauriston, Jerah Mulligan, Sasha Compere