World Showcase
September 9, 2021
A Revolution of Love
CANADA | 5 min | US PREMIERE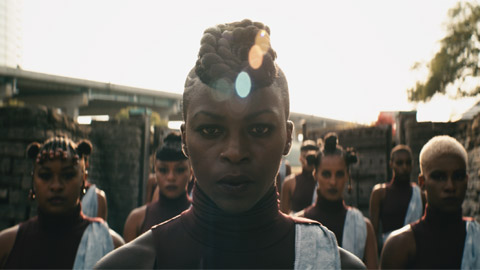 A young back woman explores her past and present through dance.
Directors: Weyni Mengesha, Lucius Dechausay | Writers: Assata Shakur, d'bi.young anitafrika | Producer: Wayne Burns | Cast: Esie Mensah, Miranda Liverpool, Dedra McDermott, Sammi Vassel, Rose-Mary Harbans
Coffee
UK | 9:50 min | US PREMIERE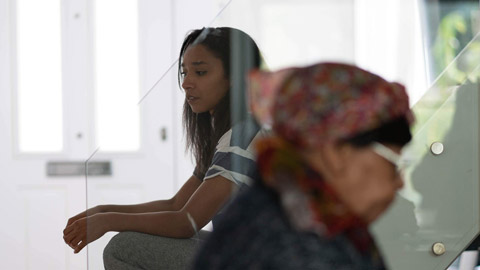 After a crushing breakup, a heartbroken woman is taught a life changing lesson that she will never forget.
Director: Jordan Pitt | Writer: Nii Odartei Evans | Producers: Jordan Pitt, Nii Odartei Evans, Lee Daley, Geoffrey Williams, Yousaf Sharif, Kwame Mante | Cast: Adele James, Blanche Williams, Nii Odartei Evans
Digging For Life
CAMEROON, ANGOLA, EUA | 14:30 min | US PREMIERE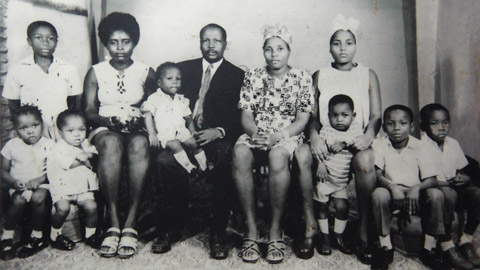 When a young Cameroonian attempts to pursue the dream of a better life in post-apartheid South Africa, he instead finds himself trapped as a slave in Angola.
Director: João Queiroga | Producers: Tommy Germain, João Queiroga, Jessica Ynez Simmons, Kevin Gorey | Cast: Tommy Germain, Stanley Glover
Fuego
CANADA | 15:51 min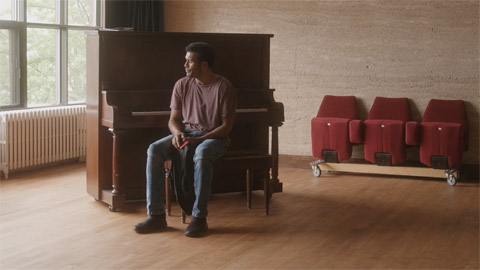 "Cambia por que se te va, se te va la vida."
Director: Christine Rodriguez | Writer: Christine Rodriguez | Producer: Christine Rodriguez | Cast: Danny Blanco-Hall, Davide Chiazzese, Daniel Loyer
Junior
HAITI | 11:28 min | FESTIVAL PREMIERE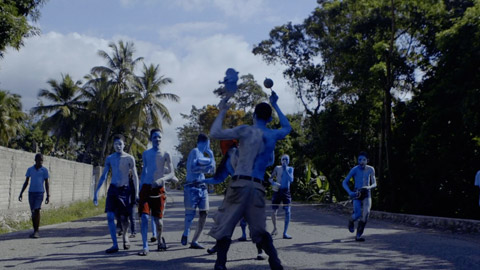 An acclaimed Haitian musician struggles to keep the beat of his passion alive for generations to come.
Director: A.J. Wilhelm | Writer: A.J. Wilhelm | Producers: Ajayi Jackson, Tatiana Mora-Liautaud, Marie Arago, Sandrine Malary, A.J. Wilhelm | Cast: Jèrôme Simeon
Passage
|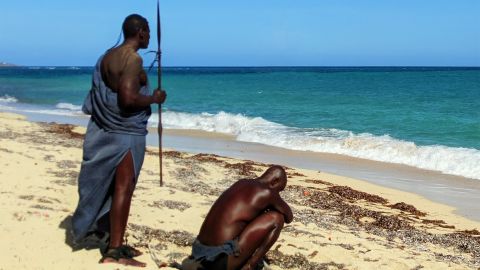 In 1600 West Africa, Gamba, a village leader, encounters a new challenge that endangers his family and village.
Director: David M. Massey | Writers: David M. Massey, Mel Donalson | Producers: David M. Massey, Sandra Evers-Manly, Mel Donalson | Cast: Saskia Corke, Modupe, Rexel Gumbs, Jr., Tayo, Julia Hayes, Amina, Lisa Charles
The Door of Return
GERMANY | 29:58 min | FESTIVAL PREMIERE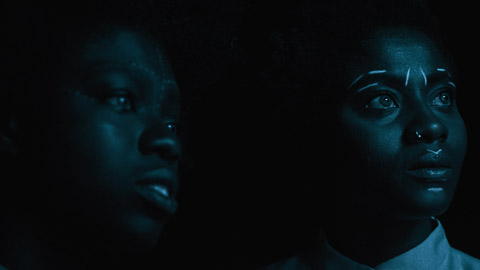 A Call and Response between 2020 and 2440. Told through the perspective of eight black women, that are connected through the tireless and endless fight against racism.
Directors: Anna Zhukovets, Kokutekeleza Musebeni | Writers: Kokutekeleza Musebeni, Anna Zhukovets | Producers: Lea Neu, Katharina Kolleczek | Cast: Joyce Sanhá, Nancy Mensah Offei, Katharina Oguntoye, Natasha A. Kelly, Alice Hasters, Charlotte Nzimiro, Michele Leyangha
Upheaval
PORTUGAL, GUINEA-BISSAU, GERMANY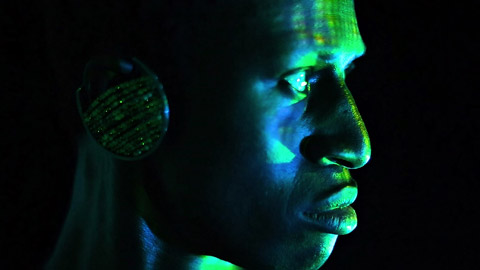 The essential is to generate life, dialogue, understanding, and celebrate humanity.
Director: Welket Bungué | Writer: Welket Bungué | Producer: Welket Bungué | Cast: Joacine Katar Moreira, Alesa Herero, Welket Bungué, Lulu Santy, Katia Vicente, Lafayette