Friday, June 16
May 2, 2022
10:00 am - 7:00 pm
Festival Welcome Center for Pass/Ticket Pickup and Sales
Miami Beach Convention Center - Room 231
10:00 am - 9:00 pm
Official Selection Screenings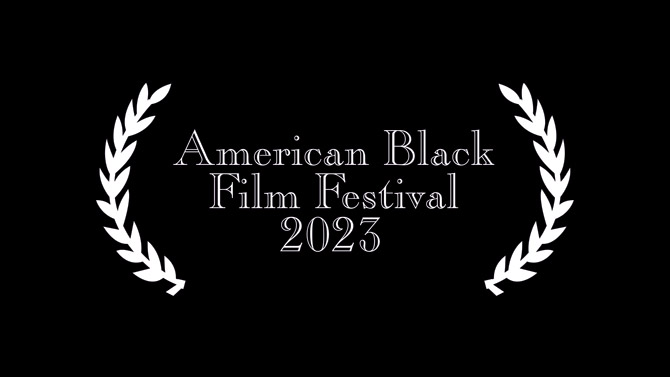 Narrative Features and Voices of Culture (Miami Beach Convention Center – Screening Room 2)
Documentary Features and Series (O Cinema South Beach)
10:00 am
Your Mental Health: Why it Matters More Than Ever
Presented by Pfizer
New World Center - Truist Pavilion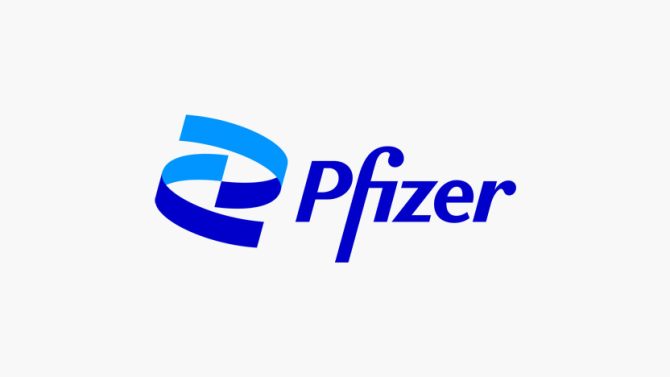 Mental health and wellness continue to be a focus for many and the Black community is impacted even more so due to a host of reasons. No matter the movement or era, being burned out has been the steady state of Black people in the country for hundreds of years. Join this specially curated conversation sponsored by Pfizer that will share perspective and lived experiences, paired with research, data, and support mechanisms that will help you feel seen, heard, and cared for.
Panelists: Joey Hubbard, (Chief Training Officer, Thrive Global),Taraji P. Henson (Actress, Mental Health Advocate) Roger Bobb (Producer)
Moderator: Ramcess Jean-Louis, (Chief Diversity, Equity, and Inclusion Officer, Pfizer)
10:00 am
Production in the Heart of the Peach
Presented by Fulton Films (GA) Office
Miami Beach Convention Center - Screening Room 1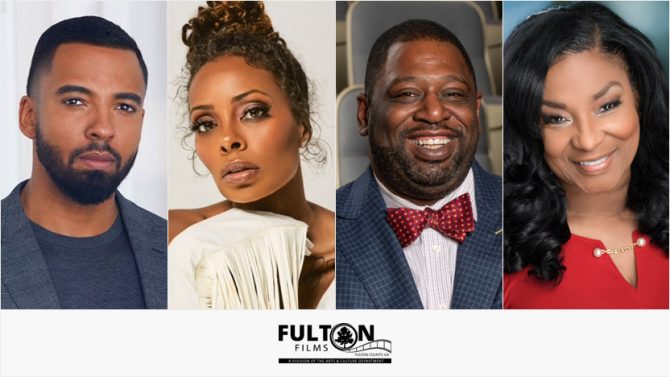 Film and TV producers, actors and directors are flocking to Atlanta/Fulton County to produce their films. With its enticing film tax-credits the State of Georgia has become the hottest location for film projects boosting $4.4 billion in revenue, with the majority of the productions created in the Heart of the Peach, Fulton County, GA. Join the stars of the popular BET + series "All the Queens Men" to hear why they choose to #FilminFulton and why you should consider bringing your next production to the ATL.
Panelists: Christian Keyes, Eva Marcille, and Commissioner Marvin Arrington, Jr.
Moderator: Shaunya Chavis-Rucker, Divisional Head Fulton Films Office
11:00 am
All American:
Getting Authentic Black Stories to the End Zone
Presented by Warner Bros. Television
New World Center – Performance Hall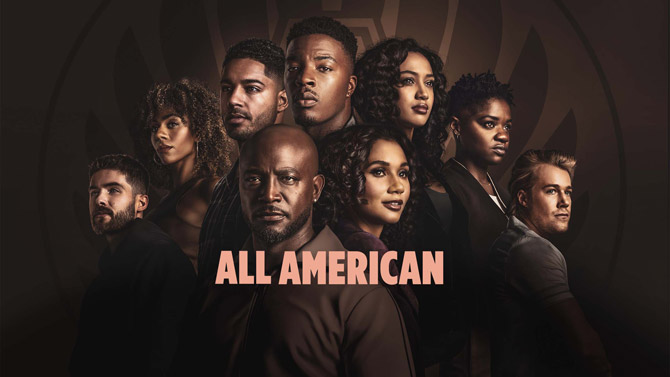 Television can oftentimes be a conduit for change, especially when it shines a light on important, relatable issues. Leading creative forces will come together for a candid conversation about Black excellence, family dynamics, community impact, and mental health. Join creatives and stars from "All American," for a deeper dive into telling Black stories on television, delivering programming for all ages, and more.
Panelists: Daniel Ezra, Bre-Z, Greta Onieogou, Samantha Logan, Michael Evans Behling
Moderator: Trey Manum, Shadow & Act
12:30 pm
Spotlight Screening:

Exposing Parchman
Courtesy of A&E Network
Miami Beach Convention Center - Screening Room 1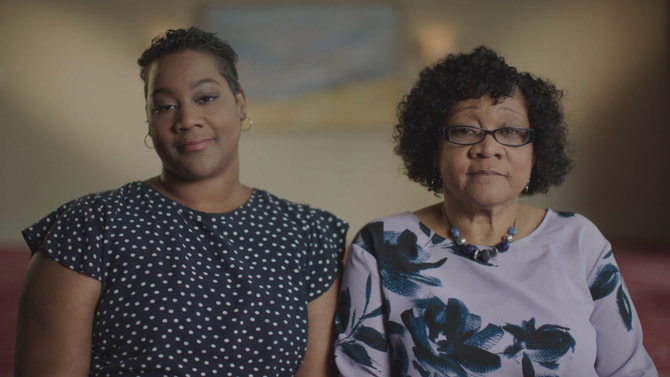 From A&E Network, Roc Nation, Good Caper Content, and Red Summer comes "Exposing Parchman," an investigative documentary that explores the efforts to reform the Mississippi correctional system led by a team of attorneys on behalf of the inmates of Parchman Prison. The film tells the inside stories of the families, the legal team, and Roc Nation across three years of legal battles to end the deadly conditions for those incarcerated at Parchman.
Director: Rahman Ali Bugg | Writer: Jeanmarie Condon | Producer: Jeanmarie Condon | Executive Producers: Rahman Ali Bugg (also director), Jordana Hochman, Jeanmarie Condon, Desiree Perez, Lori York, Elaine Frontain Bryant, Shelly Tatro, Brad Abramson. Alison Dammann serves as co-executive producer | Produced by: ITV America's Good Caper Content, Roc Nation, and Red Summer TV for A&E Network. A+E Networks holds worldwide distribution rights for "Exposing Parchman."
1:00 pm
Finding Your Audience: Putting the Customer in the Driver's Seat
Presented by Prime Video
New World Center - Truist Pavilion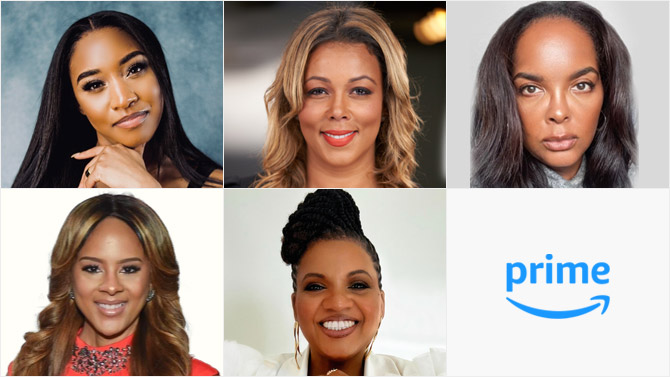 Join Prime Video Executives in discussion about their strategies to connect with the right audiences, build buzz and increase brand loyalty for groundbreaking content.
Panelists: Brooke James (Amazon Studio, Series Publicist), Janina Lundy (Head of Emerging Audience Development at Amazon Studios & Prime Video), Kim Bondy (Head of Global Content Standards at Amazon Studios), Traci Blackwell (Head of Targeted Scripted Television, Amazon Studios)
Moderator: Latasha Gillespie (Amazon Studios Head of Global Diversity, Inclusion, Equity)
2:00 pm
Thursdays Are For Lovers at TV One:

The One

and

Asking For a Friend
Presented by TV One Networks
New World Center - Performance Hall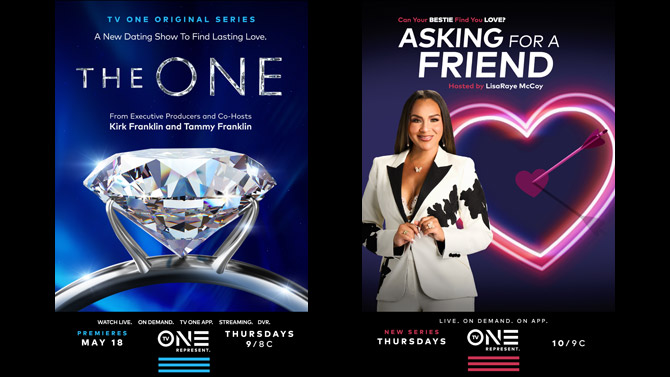 "The One" is a fun, competition dating series, led by celebrity power couple Kirk and Tammy Franklin. The Franklin's will share their magic to maintain a healthy relationship with one male and female single who live an exceptional life, except when it comes to dating and finding love. "Asking for a Friend…" is a modern, self-contained dating show in which two single best friends looking for love, choose blind dates and then double date together, all in one evening. Join our renowned panelists as they share wisdom and inspiration from the lens of their respective series.
Panelists: Kirk Franklin, Tammy Franklin, LisaRaye McCoy, Allison Simmons
Moderator: Michelle Rice, President, TV One
4:00 pm
Spotlight Screening:

Average Joe
Courtesy of BET+
Miami Beach Convention Center - Screening Room 1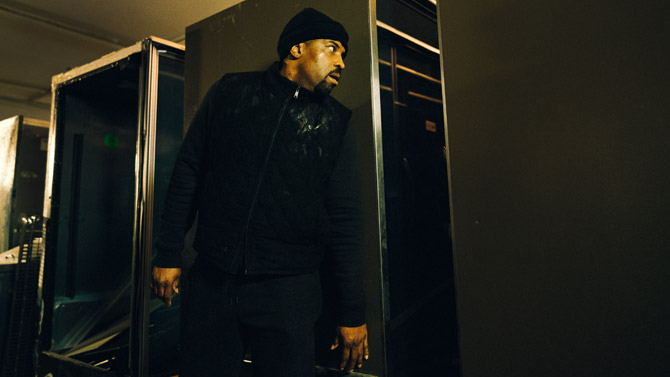 Inspired by the life of creator Robb Cullen, "Average Joe" is a darkly comedic, intense one-hour drama set in "The Hill" district of Pittsburgh. Blue-collar plumber, Joe Washington, discovers his recently deceased father lived a secret second life and stole millions of dollars from dangerous people just before he died. Now those people think Joe knows where the money is. A bloody and violent confrontation triggers a chain of events that force Joe and his close-knit circle of family and friends out of their very average and mundane lives into a life-or-death race against time to find the truth and the millions.
Cast: Deon Cole, Tammy Townsend, Malcolm Barrett, Cynthia Kaye McWilliams, Michael Trucco, Ashley Olivia Fisher, Pasha Lychnikoff | Directors: Eric Dean Seaton, Christoph Schrewe, Marshall Tyler, David Katzenberg, Joy T. Lane | Writers: Robb Cullen, Scott Boden Hodges, Tyrone Finch, Arthur Harris, Bryce Ahart, Hawa Macalou, Paul McLalin, D.J. Ryan, Stephanie McFarlane, Jerron Horton, Kevin O'Hare | Executive Producers: Robb Cullen, McG, Mary Viola, Corey Marsh | Produced by: Wonderland Sound and Vision
Panelists: Deon Cole, (Actor, Comedian) Rose Catherine Pinkney, (SVP Scripted Development, BETHi)
Moderator: Wilson Morales (Founder/ Editor of Black Film and TV)
4:00 pm
Creator Economy: From Bootstrapping to Business
Presented by Ally
New World Center - Truist Pavilion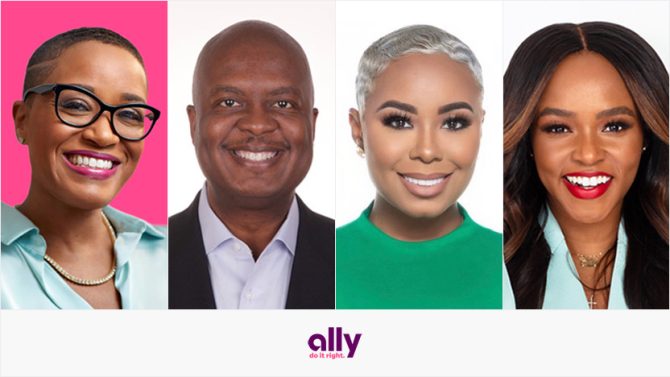 Come join Ally Financial and a powerhouse panel as they discuss equipping the creator economy with financial education to build a firm foundation in support of their craft.
Panelists: Michael Swanson (Studio Executive Producer), Ronne Brown (Founder of Girl CEO) & Jack Howard (Senior Director of Financial Health & Wellness)
Moderator: Gia Peppers, Journalist/Creator
5:00 pm
Black & Unlimited: A Conversation on Black Fatherhood
Presented by Walmart
New World Center - Performance Hall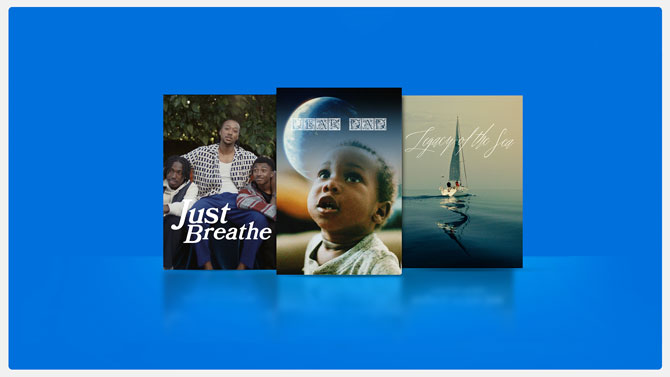 Did you remember it's Father's Day weekend? Featuring a celebrity panel of dads, this intimate discussion will aim to shift the narrative around Black men as fathers, highlighting the importance of their presence within the family and the Black community. We will also premiere three short films from emerging filmmakers, Jared Malik Royal, Dior Rodriguez and Rodney Rikai, as they share stories of fatherhood from their own eyes.
Panelists: Malcolm D. Lee (Director), Larenz Tate (Actor), Morris Chestnut (Actor)
6:45 pm
The Creator Cameo: How We The Culture Is Powering The Next Generation of Black Hollywood
Presented by We The Culture (Meta)
New World Center - Truist Pavilion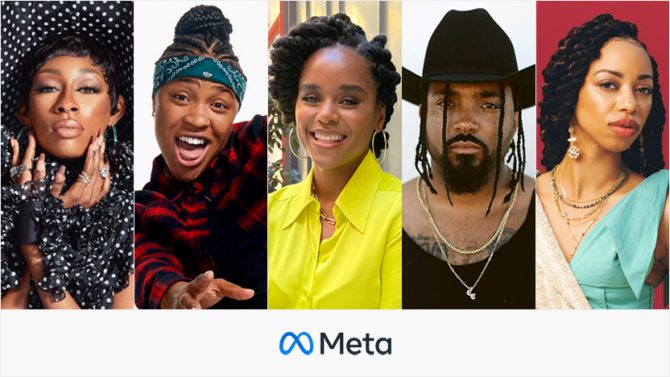 Black art in commercial media has taken several steps forward over the last decade to celebrate diverse talent in front and behind the camera. Rising stars from Meta's We The Culture (Black Creator Program) discuss how they create at the intersection of the internet and culture, producing inclusive and engaging content on big and small screens for global audiences.
Panelists: Kimberly Renee (Social Activist), Lala Milan (Comedian), Young Ezee (Actress), Randy Savvy (Compton Cowboys Artists)
Moderator: Michelle Mitchell (Head of Culture & Content Equity, Content Partnerships at Meta)
8:00 pm
Centerpiece Film:

The Perfect Find
Courtesy of Netflix
New World Center - Performance Hall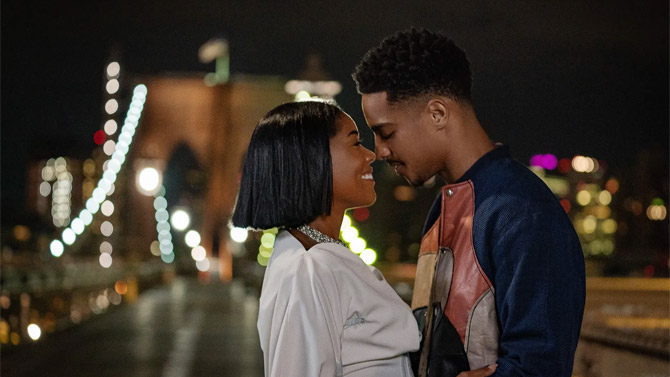 After a messy public breakup and a high-profile firing, Jenna (Gabrielle Union) returns to New York to resurrect her fashion career. Knowing she'll only get one chance to rebuild her reputation, Jenna swallows her pride and goes to work for cutthroat mogul Darcy (Gina Torres). But her comeback attempt gets complicated when she falls for her charming, much younger coworker Eric (Keith Powers) — who just so happens to be Darcy's son. After putting everything on the line for her career, Jenna must decide if she'll risk it all on a secret romance, and find out if she can have a future with Eric despite their generational divide. Also starring Aisha Hinds, DB Woodside, Janet Hubert, and Alani "La La" Anthony
Cast: Gabrielle Union, Keith Powers, Aisha Hinds, DB Woodside, Janet Hubert, Alani "La La" Anthony, Gina Torres | Director: Numa Perrier from a screenplay by Leigh Davenport | Producers: Glendon Palmer, Gabrielle Union, Jeff Morrone, Codie Elaine Oliver, Tommy Oliver | Based on the book of the same title, by Tia Williams
Overflow Screening (Miami Beach Convention Center – Screening Room 1)