Saturday, June 17
May 2, 2022
8:00 am - 9:00 am
Morning Mindset With Tai at ABFF
The Lawn W South Beach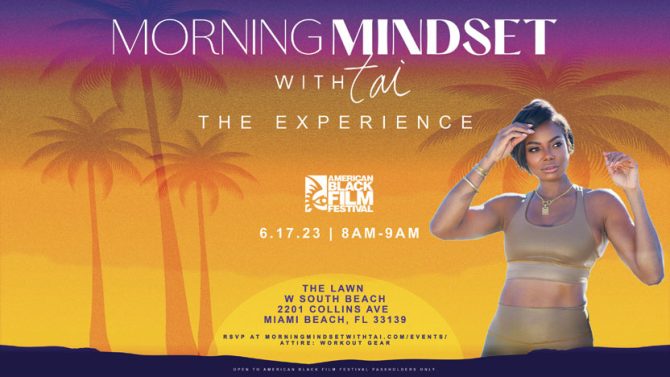 Culture. Movement. Experience. It all begins with the right Mindset. Join host, producer, entrepreneur and trendsetter Tai Beauchamp as she brings the viral wellness sensation, Morning Mindset With Tai: The Experience to ABFF. Be affirmed, move, connect and reset in an hour long dynamic well-being session led and curated by Tai. You'll elevate your mind, body and spirit and as you head into the day.
10:00 am - 5:00 pm
Festival Welcome Center for Pass and Ticket Pickup
Miami Beach Convention Center - Room 231
10:00 am - 9:00 pm
Official Selection Screenings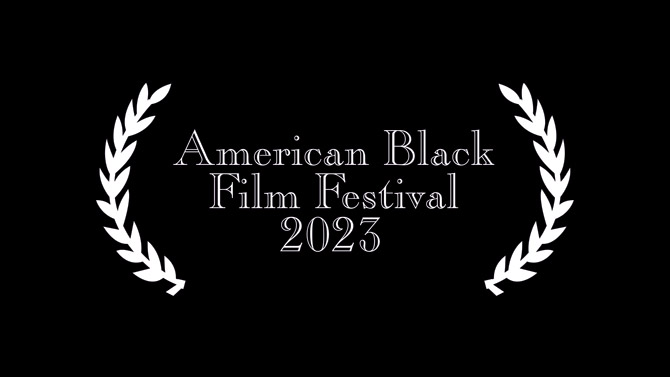 Narrative Features (Miami Beach Convention Center – Screening Room 2)
Documentary Features and Series (O Cinema South Beach)
10:00 am
How to Secure (and Grow) the Bag: Making Your Money Work Harder Than You Do
Presented by Prudential Financial
New World Center - Truist Pavilion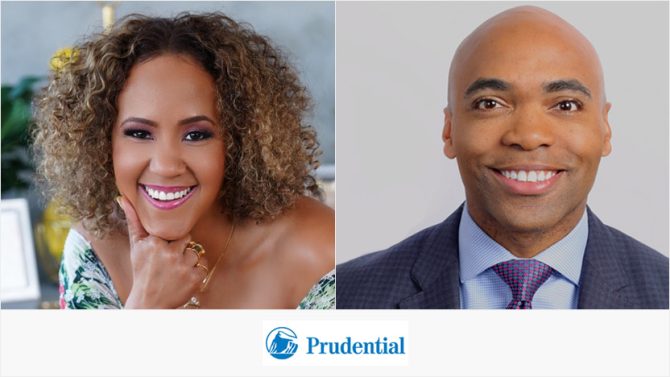 Prudential Financial Planner Delvin Joyce and Bren Herrera, an award-winning TV host, celebrity chef, entrepreneur, artist, author and philanthropist and host of 'Culture Kitchen with Bren Herrera', on TV One sister network, CLEO TV, share their stories on money management. Hear tips on how to live well today and plan financially for tomorrow.
Panelist: Bren Herrera (Chef, Lifestylist, TV Personality)
Moderator: Delvin Joyce, Prudential Financial Planner, Founder and President of Prosperity Wealth Group
10:00 am
Widening the View of the Black Experience
Presented by P&G
Miami Beach Convention Center - Screening Room 1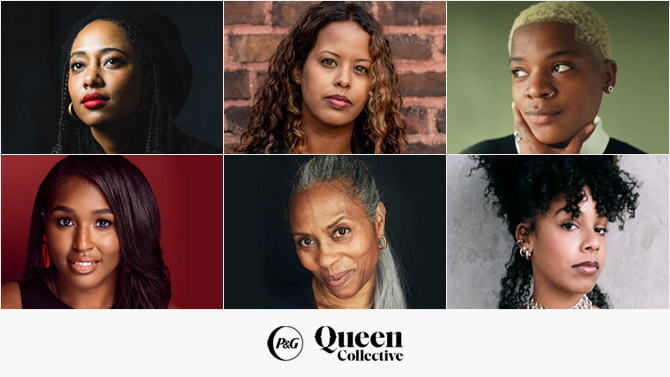 Let's widen the screen, so we can widen the view of the Black experience. Join us for a clips & conversations event featuring six dynamic filmmakers from The Queen Collective, which is P&G's signature talent development initiative aimed at accelerating equality for Black women and non-binary filmmakers, and created in partnership with Queen Latifah.
Panelists: Contessa Gayles, Idil Ibrahim, Imani Dennison, Jenn Shaw, Luchina Fisher, Vashni Korin
Moderator: Queen Latifah (Rapper, Actress)
10:30 am
"Best of ABFF Awards" Ceremony
Hosted by Dondré Whitfield
New World Center - Performance Hall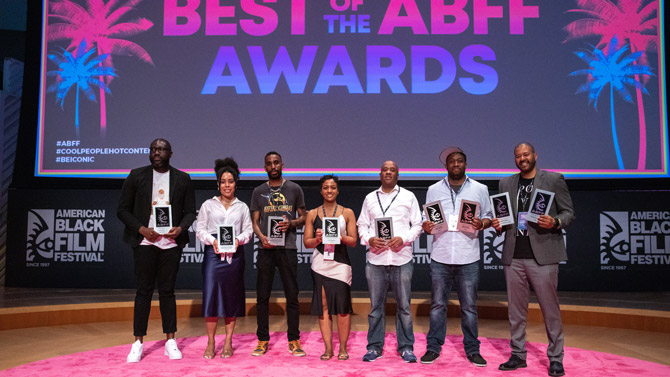 Join us for the announcement of the festival winners of this year's competitions including: Best Narrative Feature, Best Director, Best Actor, Best Documentary, Best TV Series, ABFF Podcast Competition Winner and HBO Short Film Award.
12:45 pm
Spotlight Screening:

Time of Essence
Courtesy of OWN
Miami Beach Convention Center - Screening Room 1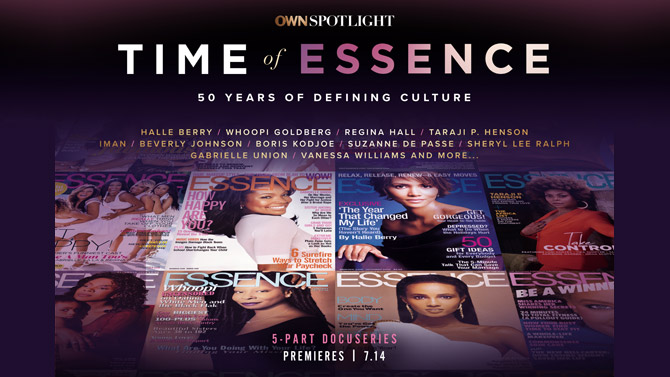 "Time Of Essence" is a five-part documentary series highlighting how ESSENCE Magazine has informed and reflected Black culture in America over the past 50 years. Each episode covers a different decade – from the '70s to today – and features first-hand commentary on that era's biggest moments from the icons, trailblazers, staffers, and leaders who lived and defined them. This candid commentary is coupled with never-before-seen footage and exclusive behind-the-scenes moments from the worlds of entertainment, sports, politics, fashion, and beauty.
Executive Producers: Christian Sarabia, Nicole Elliott, Raymond Garcia, Emmet Dennis, Sidra Smith, Barkue Tubman-Zawolo, and Stephanie Hodges-Dunivan | Produced by: 51 Minds and ESSENCE Studios, LLC
Panelists: Caroline A. Wanga (President & Chief Executive Officer (CEO) of Essence Ventures), and Kai Bowe (Director of Programming of OWN)
Moderator: Goddess Riviera
1:00 pm
Where Blackness is Infinite. Welcome Home
Presented by Andscape
New World Center - Truist Pavilion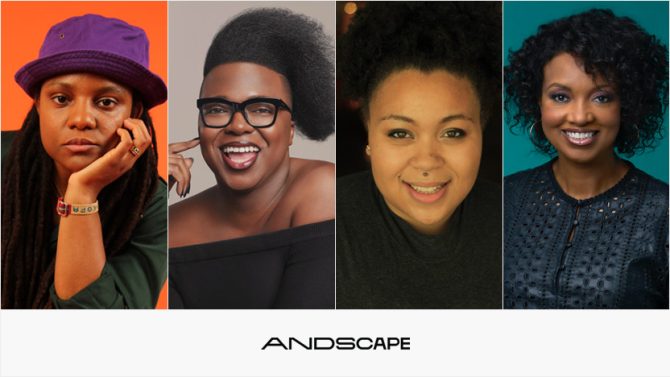 Andscape is a Black media platform dedicated to creating, highlighting, and uplifting the diverse stories of Black identity. Magnified by the power and reach of The Walt Disney Company, the Andscape umbrella includes an editorial division, book publishing arm, film and television division, and music publishing group – each united by the shared mission of illuminating the culture and experience of Blackness.
Panelists: EmmoLei Sankofa (Music Composer) Tre'vell Anderson (Entertainment Journalists) and Joi Elaine (Literary Assistant at Stagecoach Entertainment)
Moderator: Raina Kelley, Vice President and Editor-In-Chief, Andscape
2:00 pm
"That's Our Business" A Conversation with Tabitha & Chance Brown
Delivered by UPS
New World Center - Performance Hall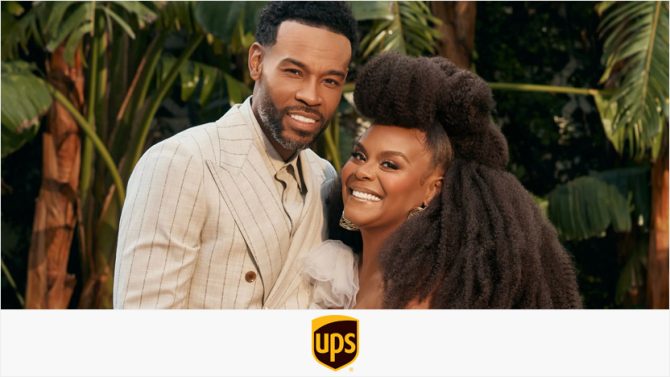 From UPS employee to business and media mogul, Tabitha Brown has made a name for herself. Tabitha's energy is unmatched through her authenticity, love of family, TV appearances, and uplifting social media content. In an intimate conversation with UPS's Kevin Warren, Tabitha, and her husband Chance will discuss the importance of amplifying Black voices, supporting diverse-owned small businesses, and removing barriers in the TV and film industry.
Panelists: Tabitha Brown, Chance Brown
Moderator: Kevin Warren, EVP and Chief Marketing and Customer Experience Officer, UPS
3:30 pm
Spotlight Screening:

A Mother's Intuition
Courtesy of TV One Networks
Miami Beach Convention Center - Screening Room 1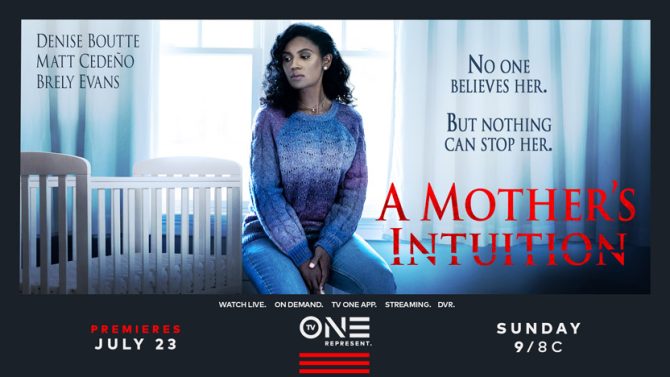 A young, pregnant woman grieving the sudden death of her husband is told that her baby was stillborn; but she suspects a switched-at-birth cover-up, implicating the very doctors trusted to care for her.
Cast: Denise Boutte, Matt Cedeño, Brély Evans, Hazel Renee, Tamar Braxton, Jeff Marchelletta and Karon Riley | Director: Cas Sigers-Beedles | Executive Producer: Dr. Holly Carter of Relevè Entertainment | Writer: Nicole D. Sconiers
Panelists: Denise Boutte (Actress Toni Lane), Brely Evans (Actress Lane), Cas Sigers-Beetle (Director), Susan Henry (Producer)
Moderator: Dr. Holly Carter (Owner, Releve Entertainment, Founder Merge Summit, Executive Producer)
4:00 pm
Creating Cultural Capital
Presented by Cadillac
New World Center - Truist Pavilion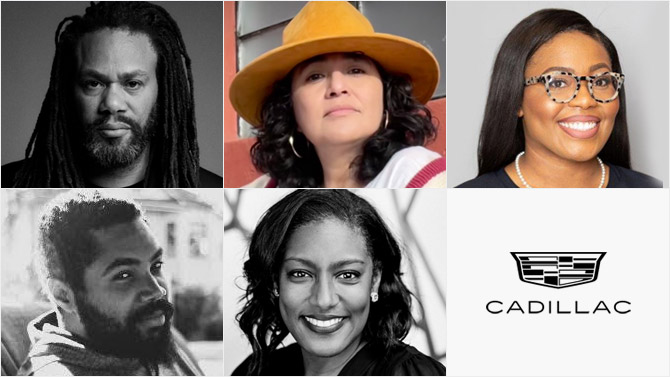 Filmmakers demand we see the world as it truly is—or truly ought to be. Cadillac is proud to host a conversation with Tarshena Armstrong, Director of Diversity Marketing & Development, General Motors along with noteworthy writers, directors and producers and focus on how films instigate cultural conversations and affect change.
Panelists: Franklin Leonard Founder/CEO Blacklist, Lilian Lopez/Spike DDB Executive Producer, Tarshena Armstrong, Director GM Diversity Marketing, Tommy Oliver, Confluential Films
Moderator: Stacey Walker King/Chief Brand Officer, MACRO
5:00 pm
Spotlight Screening:

I'm a Virgo
Courtesy of Prime Video
New World Center - Performance Hall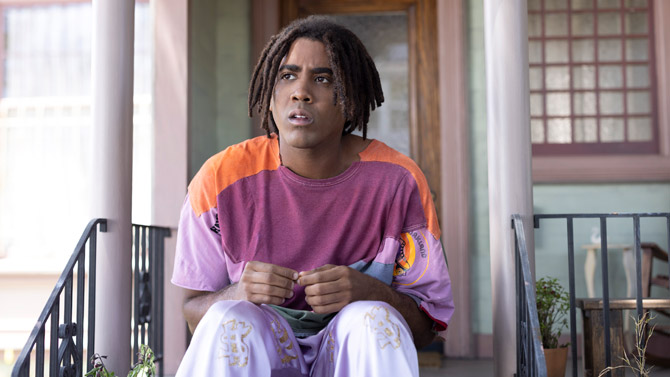 From visionary filmmaker Boots Riley (Sorry to Bother You), I'm a Virgo is a fantastical coming-of-age joyride about Cootie (Jharrel Jerome), a 13-foot-tall young Black man who lives in Oakland, California. The series stars Jharrel Jerome, Brett Gray, Kara Young, Allius Barnes, Olivia Washington, Walton Goggins, Mike Epps, and Carmen Ejogo. Join us for a special screening of the first four episodes followed by a Q&A with the creator and cast.
Creator, Writer, Director: Boots Riley | Cast: Jharrel Jerome, Allius Barnes, Brett Gray, Kara Young, Olivia Washington, Walton Goggins, Carmen Ejogo, and Mike Epps | Executive Producers: Boots Riley, Tze Chun, Michael Ellenberg, Lindsey Springer, Rebecca Rivo. and Jharrel Jerome | Showrunners: Boots Riley, Tze Chun
Panelists: Brett Gray (Actor Felix), Kara Young (Actress Jones), Olivia Washington (Actress Flora), Jharrell Jerome (Actor Cootie), Alluis Barnes (Actor Scatt)
Moderator: Sway Calloway (Host, Radio Personality)
6:45 pm
Spotlight Screening:

Found
Courtesy of Comcast NBCUniversal and NBC
Miami Beach Convention Center - Screening Room 1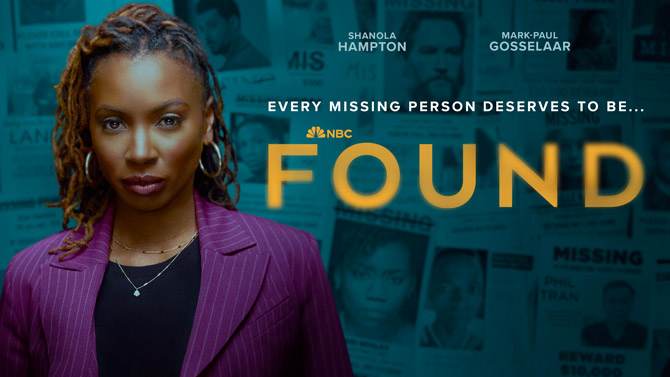 This twisty and timely drama follows PR specialist Gabi Mosely (Shanola Hampton) and her crisis management team as they search for missing people from marginalized groups who do not typically receive widespread media attention, as she was once one of the forgotten ones. But unbeknownst to anyone, this everyday hero is hiding a chilling secret of her own.
Cast: Shanola Hampton, Mark-Paul Gosselaar, Kelli Williams, Brett Dalton, Gabrielle Walsh, Arlen Escarpeta and Karan Oberoi | Creator: Nkechi Okoro Carroll | Showrunners: Nkechi Okoro Carroll and Sonay Hoffman
Moderator: Kathleen Newman Bremang (Writer)
Panelists: Shanola Hampton (ActressGabi Mosely), Mark-Paul Gosselaar (Actor Sir), and Gabrielle Walsh (Actress Lacey Quinn)
6:45 pm
Chris Spencer Comedy Special:
DON'T CALL IT A COMEBACK
Miami Beach Convention Center - Screening Room 2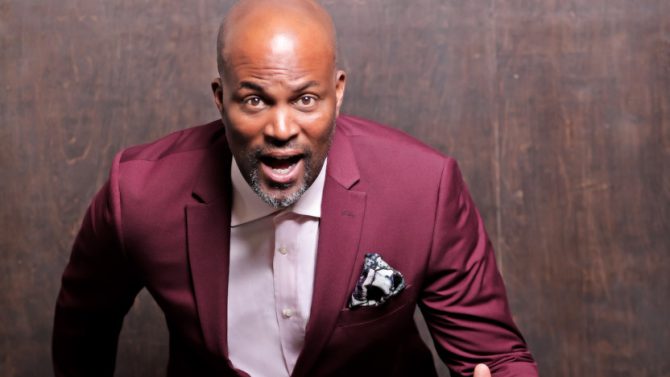 This comedy guru has worked with the likes of Kevin Hart, Dave Chappelle, Chris Rock, Wanda Sykes and Jimmy Kimmel on everything from the BET Awards to the Emmy's. This award winning creator of The Real Husbands of Hollywood and director of Back On The Strip starring Tiffany Haddish, Wesley Snipes, JB Smoove, Faizon Love, Gary Owen, and Bill Bellamy is here to give ABFF a first look viewing of his long over due comedy special.
Director: Mike Mihail | Executive Producers: Chris Spencer, Mike Mihail, Payne Brown, Buddy Lewis, Will Lowery | A Guerilla Hollywood Production | Director of Photography: George Chappell
7:00 pm
Killing It: Satire in Society
Presented by Comcast NBCUniversal
New World Center - Truist Pavilion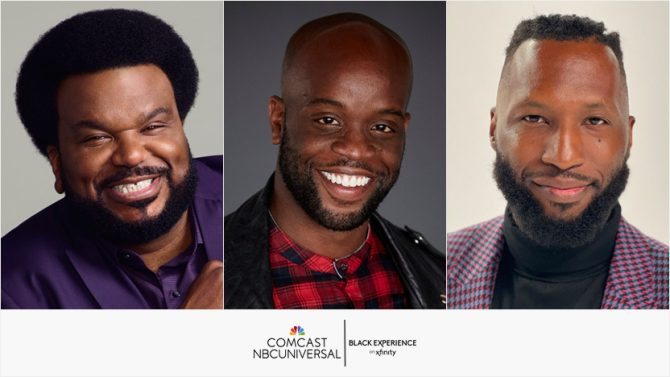 Stars Craig Robinson and Rell Battle break down the first season of Peacock's acclaimed comedy "Killing It" tease the show's upcoming second season in a clips-and-conversation-style discussion. "Killing It" is a comedy about class, capitalism, and one man's quest to achieve the American Dream. Moderated by Gary Gerard Hamilton, Associated Press.
Panelists: Craig Robinson (Actor), Rell Battle (Actor)
Moderator: Gary Hamilton (Entertainment Video Journalist & Producer for the Associated Press)
8:45 pm
ABFF First Look: The Color Purple – A Bold New Take on a Beloved Classic
Presented by Warner Bros. Pictures
New World Center - Performance Hall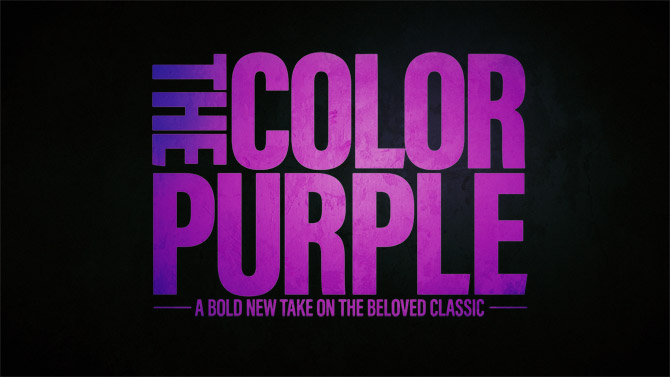 Overflow Screening (New World Center – Truist Pavilion)
Panelists: Taraji P Henson (Actress Shug Avery), Danielle Brooks (Actress Sofia), Blitz Bazawule (Director)
Moderator: Gia Peppers (Entertainment Journalists)
10:00 pm
Co-sponsored by Sony Pictures Entertainment
The Bass Museum