Thursday, June 15
May 2, 2022
10:00 am - 7:00 pm
Festival Welcome Center for Pass/Ticket Pickup and Sales
Miami Beach Convention Center - Room 231
10:00 am - 9:00 pm
Official Selection Screenings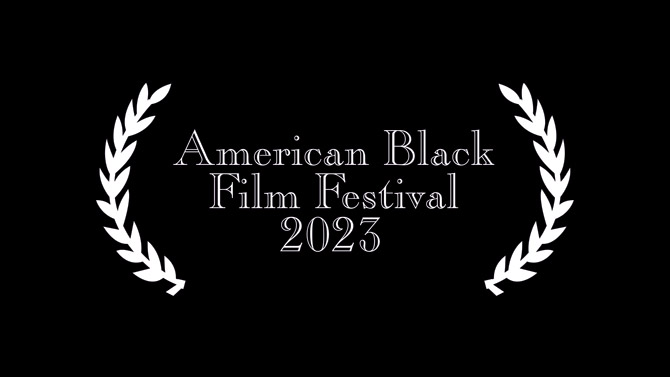 Narrative Features and Voices of Culture (Miami Beach Convention Center – Screening Room 2)
Documentary Features (O Cinema South Beach)
10:00 am
How Social Media Transformed Filmmaking
Presented by Motion Picture Association
New World Center - Truist Pavilion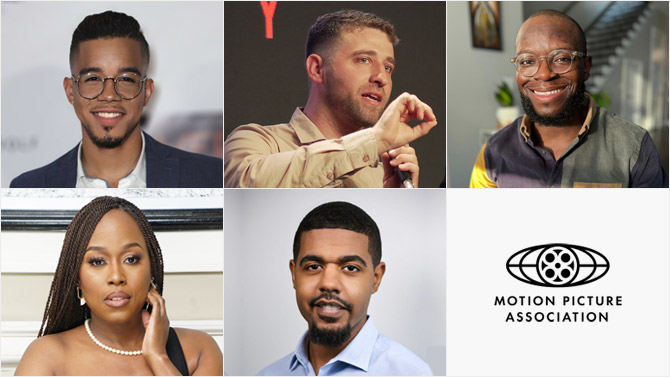 Thanks to digital and social media, aspiring filmmakers now have an incredible world of educational resources right at their fingertips — and TikTok, Instagram, and other social media platforms are turning younger people into filmmakers every day. But how is social video changing the broader video landscape? Are social platforms creating the next generation of professional filmmakers? And for the indie filmmakers among us, how can you best use social media to get more attention and awareness — and money — for your projects? Join this panel of leading media experts to discuss these questions and much more.
Panelists: Gabriel Alexis, (Founder/Host, Learn Filmmaking), Bryan Wolfinger, (Host, Learn Filmmaking), Adeoye (Ade) Johnson, (Independent Filmmaker), Angel N. Livas, (Founder, ALIVE Podcast Network)
Moderator: David Hudson, VP of Digital Strategy, Motion Picture Association
10:00 am
WBD Access Music Supervisor Panel
Presented by Warner Bros. Discovery
Miami Beach Convention Center - Screening Room 1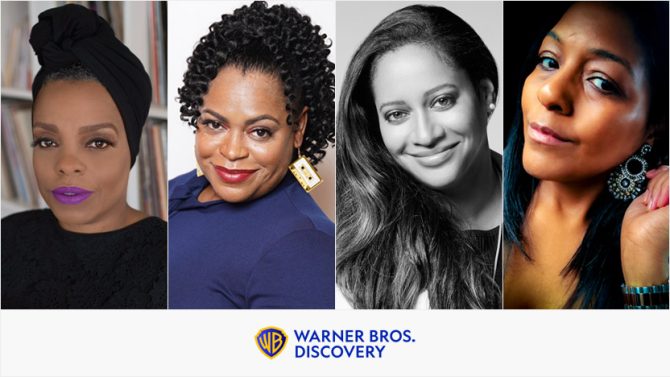 A discussion about the world of music supervision featuring Morgan Rhodes ("The Color Purple," "Queen Sugar," "Space Jam") and Carolyn Owens ("Cherish the Day," "Unprisoned," "Flatbush Misdemeanors"), moderated by Naima Cochrane. This panel will explore how to get music placements, budgeting for music for film/TV, discuss the role of a music supervisor, and much more!
Panelists: Candace Rodney (President of Dreamville Studios & EVP of Dreamville Ventures), Morgan Rhodes (Music Supervisor), Carolyn Owens (Music Supervisor)
Moderator: Naima Cochrane, Music Journalist
11:00 am
Let's Get Candid with the Cast of

Act Your Age
Presented by Bounce TV
New World Center - Performance Hall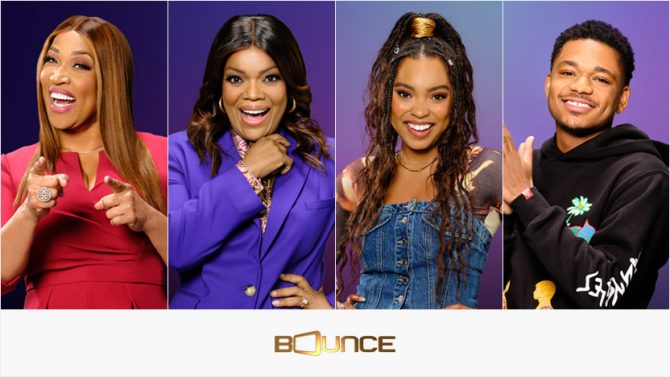 Bernadette, Keisha, and Angela are making the rest of their lives the best of their lives as roommates in a penthouse Bernadette owns in the DMV. This comedic series looks at what it means to be a woman in the prime of her life trying to find love, parenting adult children, living with friends, and redefining what it means to "act your age." A clips & conversations discussion of "Act Your Age" with cast members Kym Whitley, Yvette Nicole Brown, Mariah Robinson, and Nathan Anderson.
Panelists: Kym Whitley, Yvette Nicole Brown, Mariah Robinson, and Nathan Anderson
Moderator: Tanika Ray
12:30 pm
Spotlight Screening:

The YouTube Black Voices Festival Showcase
Courtesy of YouTube Black Voices
Miami Beach Convention Center - Screening Room 1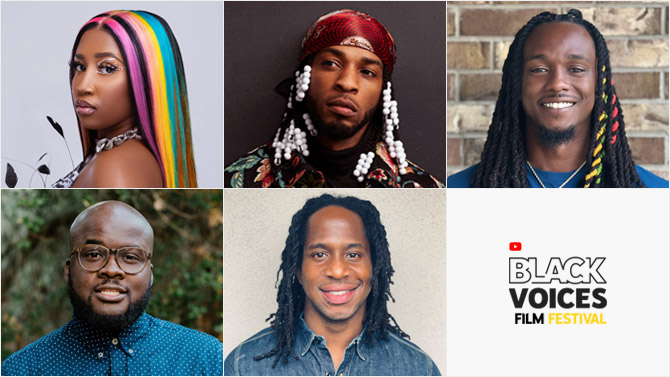 "The YouTube Black Voices Festival Showcase" features highlights of original short films from Black Voices creators. In Black Girl Day Off, Baby Tate wants Black women to take a day off and imagines how the world would crumble if they all did simultaneously. Armani White revisits his home and past mistakes in Proud of You. Conscious Lee explores the world of Black fine art through the lens of Afrofuturism. June's Crown, a short film by Glen' Beleaf' Henry, follows a young girl's journey to loving her hair.
Talkback Panelists: Baby Tate, Armani White, Conscious Lee, Glen Henry "Beleaf in Fatherhood"
Moderator: Adam McFarland, Program Manager, Black Music & Cultures
1:00 pm
Presented by ESPN Films
New World Center - Truist Pavilion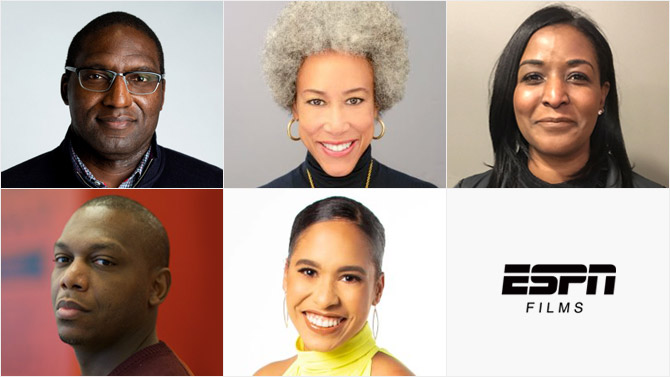 This hosted clips-and-conversation panel will focus on the business of developing and producing documentary series, features, and shorts. The discussion will discuss what producers look for in a pitch and closely examine the distribution trends of the broadcast and streaming business. The panel will also showcase how ESPN Films and 30 for 30 feature the work of today's finest storytellers from inside and outside the sports world. It will balance creative and marketplace considerations to provide a complete picture of how the best storytelling transcends sports to provide meaningful perspectives on culture, race, adversity, triumph, and the human experience.
Panelists: Brian Lockhart (Executive Producer & SVP Original Content & Films), Chantre Camack (Sr. Director, Talent), Marsha Cooke (Executive Producer & VP ESPN Films), Marquis Daisy (Director & Senior Producer)
Moderator: Kati Fernandez, Director, Original Content & Integration
2:00 pm
Presented by American Airlines
New World Center - Performance Hall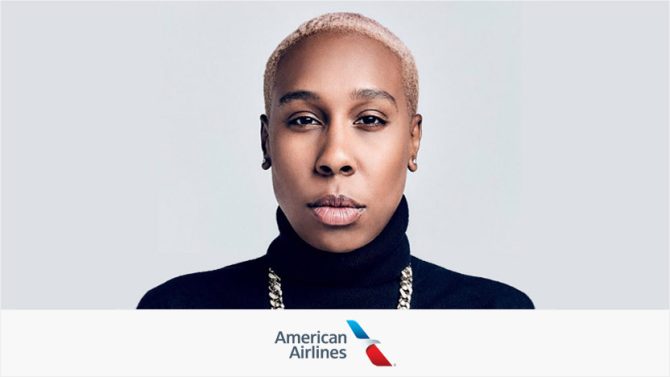 Emmy-winning writer, creator, producer, actor, founder and ABFF's 2023 Festival Ambassador Lena Waithe is unapologetically transforming the culture in Hollywood with creativity, diversity and wit. A natural born storyteller, with projects including "The Chi," "Queen & Slim," "Twenties," in this intimate conversation, Lena shares her journey to become one of the most respected artists and producers in Hollywood. The audience will experience what comprises The Lena Waithe Effect, including her unwavering commitment to support diverse voices and create art that defies the status quo.
Panelist: Lena Waithe, Writer, Producer, Actor, Founder, Hillman Grad Productions
Moderator: Angelique Jackson, Variety
3:30 pm
Spotlight Screening:

The Blackening
Courtesy of LIONSGATE
Miami Beach Convention Center - Screening Room 1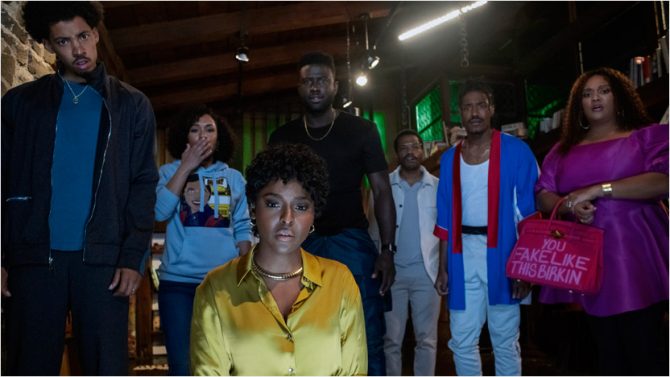 The Blackening centers around a group of Black friends who reunite for a Juneteenth weekend getaway only to find themselves trapped in a remote cabin with a twisted killer. Forced to play by his rules, the friends soon realize this ain't no motherf****** game. Directed by Tim Story (Ride Along, Think Like A Man, Barbershop) and screenplay and screen story by Tracy Oliver (Girls Trip, Harlem) & Dewayne Perkins (The Amber Ruffin Show, Brooklyn Nine-Nine), The Blackening skewers genre tropes and poses the sardonic question: if the entire cast of a horror movie is Black, who dies first? Lionsgate and MRC present, a Story Company / Tracy Yvonne / Artists First / Catchlight Studios production.
Cast: Grace Byers, Jermaine Fowler, Melvin Gregg, X Mayo, Dewayne Perkins, Antoinette Robertson, Sinqua Walls, with Jay Pharoah, and Yvonne Orji | Director: Tim Story | Screenplay and screen story by: Tracy Oliver and Dewayne Perkins | Producers: Jason Clark, Marcei A. Brown, E. Brian Dobbins, Tracy Oliver, Tim Story, and Sharla Sumpter Bridgett | Lionsgate and MRC present, a Story Company / Tracy Yvonne / Artists First / Catchlight Studios
3:55 pm
Spotlight Screening:

Donyale Luna: Supermodel
Courtesy of HBO Documentary Films
Miami Beach Convention Center - Screening Room 2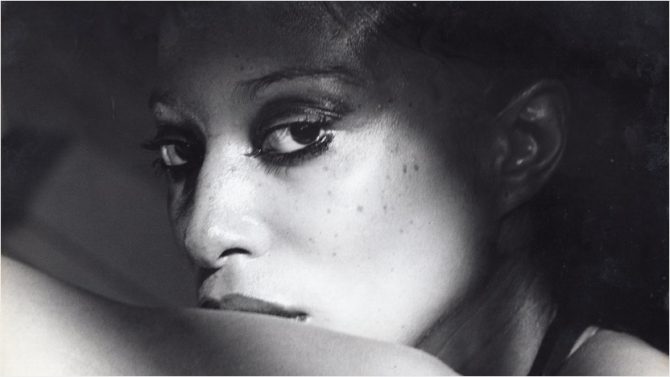 Donyale Luna: Supermodel explores the remarkable life and career of Donyale Luna, one of the first Black supermodels who graced the covers of both Vogue and Harper's Bazaar in Europe. Today, most people have never heard of her. Born Peggy Anne Freeman in Detroit, Donyale Luna went on to revolutionize the fashion industry in the 1960s and 1970s, becoming the muse to some of the foremost photographers of the 20th century until her untimely death at the age of 33 in 1979.
Cast: Dream Cazzaniga, Beverly Johnson, Omar Boone, Kyle Hagler | Director: Nailah Jefferson | Producers: Melissa Kramer, Isoul Harris, Melanie Sharee | Executive Producers: Jonathan Chinn, Simon Chinn, Jeff Friday, Dream Cazzaniga
4:00 pm
Writers (Un) Blocked: Black Women Writers Tackle Film & TV
Presented by Meta
New World Center - Truist Pavilion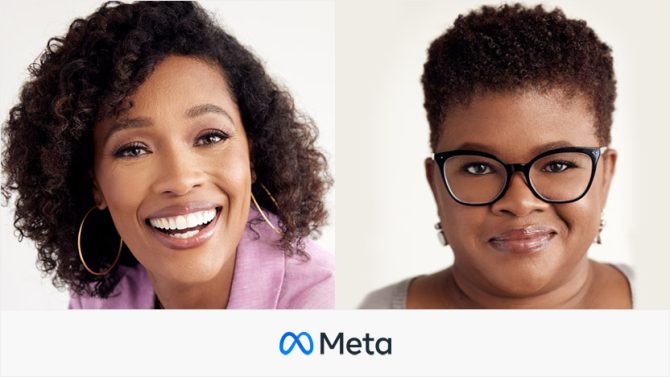 What does it take to become a successful screenwriter? Black women writers reflect on their journeys in the film and TV industry, share creative and business advice, and discuss the value of finding their voices—and illuminating the stories of Black women.
Panelists: Attica Locke, Tembi Locke
Moderators: Terri Prettyman and Dr. Michele Prettyman
5:00 pm
Presented by Comcast NBCUniversal | Xfinity
New World Center - Performance Hall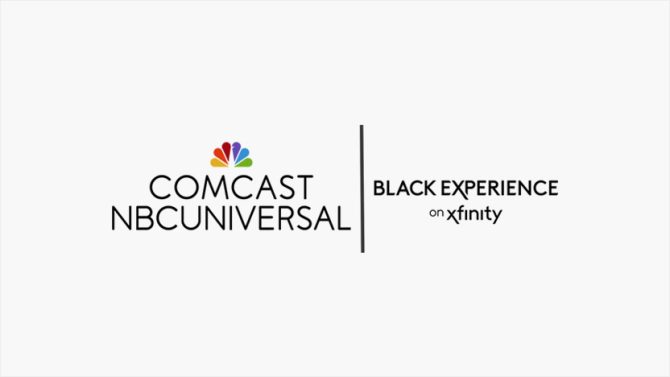 This three-part docu-series examines the birth of the Hip Hop and House movements and the intersection between the two genres. It also takes a look at the long-lasting impact both genres have made on the music industry as a whole and Black Culture.
Moderator: Kelly Griffin (Head Of Creative Content Strategy at 300 Studio)
Panelists: D-Nice (DJ, Recording producer), Kevin Liles (Executive Producer) Whitney Clinkscales (Director), Terry Hunter (Executive Producer)
6:45 pm
Spotlight Screening:

Three Ways
Courtesy of Andscape
Miami Beach Convention Center - Screening Room 1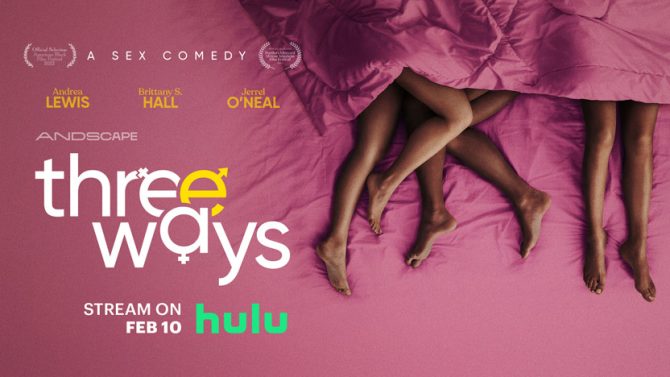 A sex comedy told in "Three Ways" … Sexually awkward Stacey Johnson decides to take control of her life, cancel her ex, and conquer her fears by having a threesome with her new beau and a mysterious woman she's never met. What could possibly go wrong? Previously titled "Threesome," "Three Ways" was an ABFF 2022 official film selection.
Cast: Andrea Lewis, Brittany S. Hall, Jerrel O'Neal | Writer & Director: Jamal Dedeaux | Producers: Jaleel Ghafur, Rebecca Haze, Jamal Dedeaux
Moderator: Raina Kelley (Vice President and Editor-In-Chief, Andscape)
Filmmaker: Jamal Dedeaux (Director)
7:00 pm
Presented by ALLBLK
New World Center - Truist Pavilion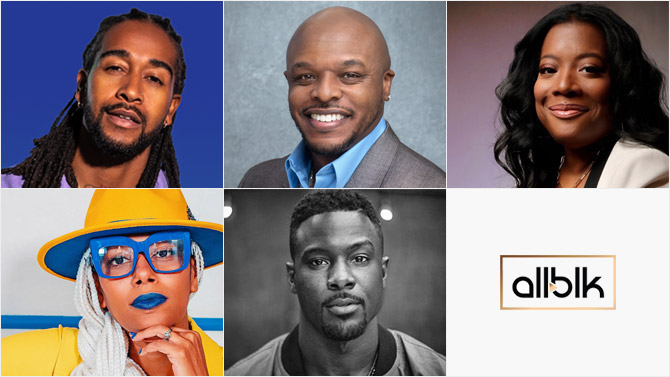 The ALLBLK x ABFF casting call is back! First, Precious Way made her mark alongside MC Lyte in the ALLBLK Original series, Partners in Rhyme. Last year, Javon Terrell earned a leading role in the ALLBLK Original series, Judge Me Not — executive produced by Judge Lynn Toler. Now, one lucky winner will be next to earn a series regular role in the upcoming ALLBLK original series, Involved — created by and starring Grammy-nominated singer & actor Omarion! The top five finalists will perform in front of a live audience at ABFF Miami, and the winner will be selected by a panel of industry judges. Join us for an unforgettable and life-changing event!
Panelists: Brett Dismuke (Head of Content, ALLBLK & WE TV), Leah Daniels Butler (Casting Director) Nikki Love (SVP, ALLBLK Development) Omarion (Multi-Platinum, Grammy Nominated Recording Artist, Producer, and Actor) Kevin Boyd (Writer, Involved), Michelle LeFleur (Manager), Romeo Miller (Actor)
Guest Reader: Lance Gross, Actor
8:30 pm
26th Annual HBO Short Film Award Showcase
Presented by HBO
New World Center - Performance Hall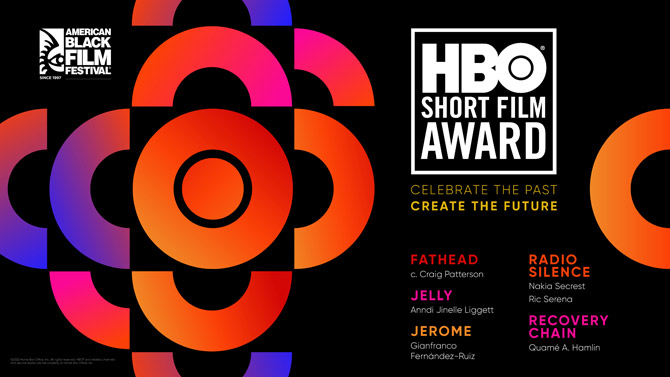 Five finalists will compete in ABFF's Annual HBO Short Film Award Showcase. The prestigious showcase will celebrate 26 years of HBO's commitment to recognizing the next generation of diverse, artistic, and creative talent at ABFF. This year's groundbreaking directors with diverse styles of filmmaking include Rick Serena (Radio Silence), Anndi Jinelle Liggett (Jelly),Craig Patterson (Fathead), Quamé A. Hamlin (Recovery Chain), Gianfranco Fernández-Ruiz (Jerome).
Moderator: Bevy Smith