Thursday, June 16
May 2, 2022
10:00 am - 7:00 pm
Registration Center & Partner Expo
Sponsored by American Airlines
The Ritz-Carlton, South Beach - 2nd Floor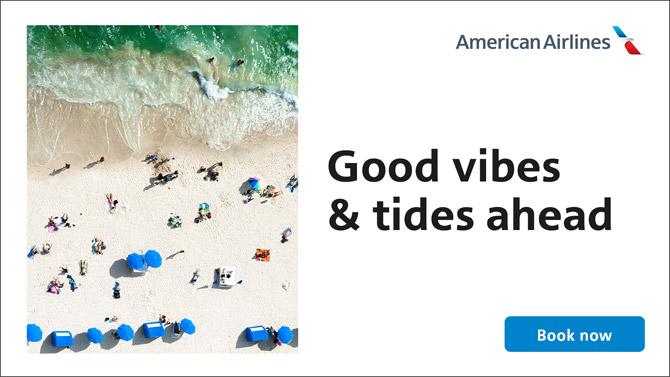 9:30 am
The NFT Masterclass For Creatives
New World Center - Truist Pavilion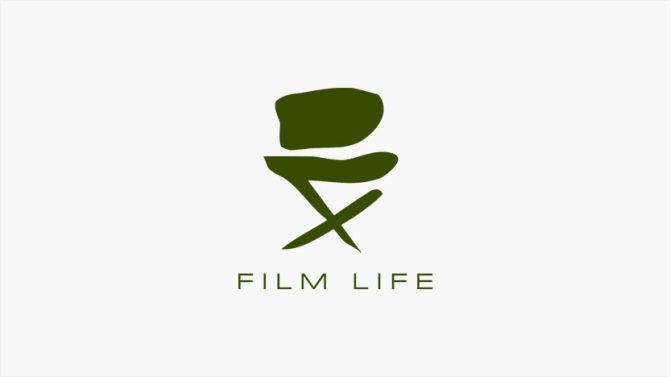 NFTs have risen as one of the hottest topics in the entertainment industry. Understanding the intellectual property issues in NFTs is essential to our protection and advancement. This session will address the ABCs of NFTs, including copyright, trademark, publicity issues, and tax matters surrounding NFTs. Instructed by Kimra Major-Morris, Attorney at Law.
10:30 am - 10:00 pm
Official Selection Screenings
Regal South Beach (Theaters 14 and 17)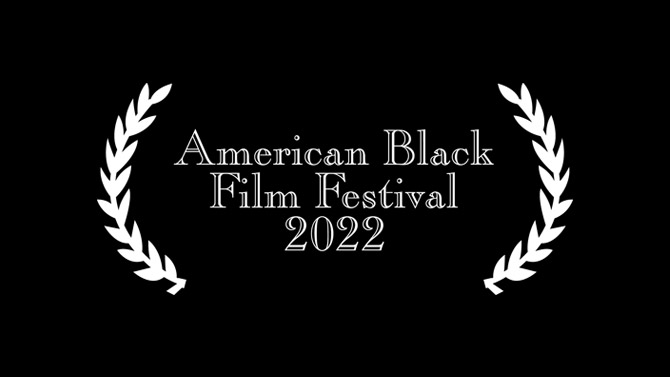 Narrative, Documentary, Web Series and Voices of Culture sections
11:00 AM
Spotlight Screening:

The Proud Family: Louder and Prouder
Courtesy of Disney+
Regal South Beach - Theater 18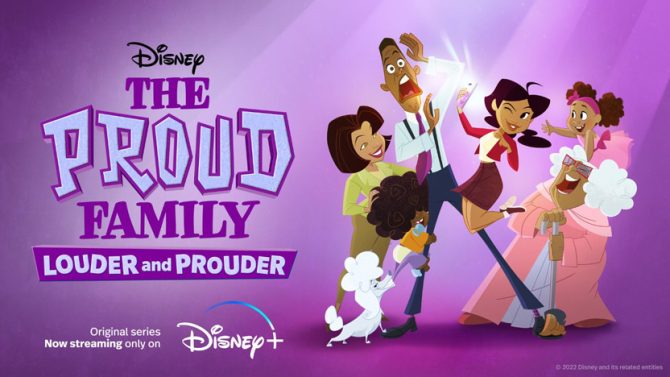 A continuation of the acclaimed series, "The Proud Family: Louder and Prouder" follows the adventures and misadventures of newly 14-year-old Penny Proud and her Proud Family as they navigate modern life with hilarity and heart. The 2020s brings new career highs for mom Trudy, wilder dreams for dad Oscar and new challenges for Penny, including a socially woke neighbor who thinks she has a lot to teach her, bullying social media influencers who want to cancel her and her own teenage hormones.
Followed by an intimate conversation with the cast members from The Proud Family: Louder and Prouder discussing story themes such as overcoming life challenges, family ties, determination and perseverance.
Talkback Panelists: Kyla Pratt, Paula Jai Parker, and JoMarie Payton
Moderator: Jill Tracey, Morning Show Co-Host on WHQT Hot 105 Miami
Cast: Kyla Pratt, Tommy Davidson, Paula Jai Parker, JoMarie Payton | Executive produced by Bruce W. Smith, Ralph Farquhar
12:00 noon
Presented by Prime Video
New World Center - Truist Pavilion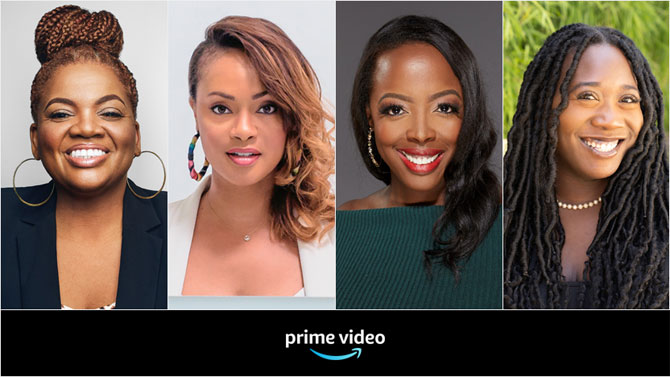 From the suffrage movement to the civil rights movement, history has shown us we all win when Black women lead. Join three Black women executives from Prime Video for an intimate discussion on how they are leading the charge to create content across series and features that all audiences will love.
Moderators: Latasha Gillespie (Head of DEI, Prime Video)
Panelists: Amber Rasberry (Sr. Executive Development, Movies – Amazon Studios), Lauren Anderson (Co-Head Content & Programming, Amazon Freevee) and Larissa Bell (Development Executive, Amazon St).
12:30 pm
The Black Beauty Effect Panel
Presented by Black Experience on Xfinity
New World Center - Performance Hall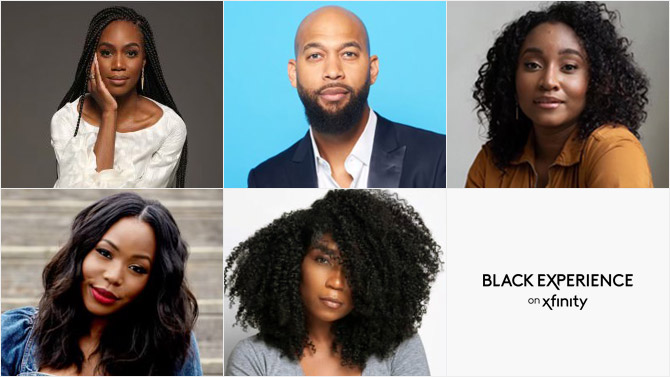 An intimate discussion on the global impact of Black Beauty in the upcoming docuseries, The Black Beauty Effect. This discussion will highlight black women and their overall impact in the beauty industry, despite its historical exclusion and oppression of black women.
Moderator: Stacy Ike
Panelists: Andrea Lewis (Series Creator), Kahlana Barfield Brown (Beauty Expert/Executive Producer), CJ Faison (Executive Producer), Whitney White (Natural Influencer/Entrepreneur)
2:00 pm
Spotlight Screening:

Aftershock
Courtesy of Onyx Collective
Regal South Beach - Theater 18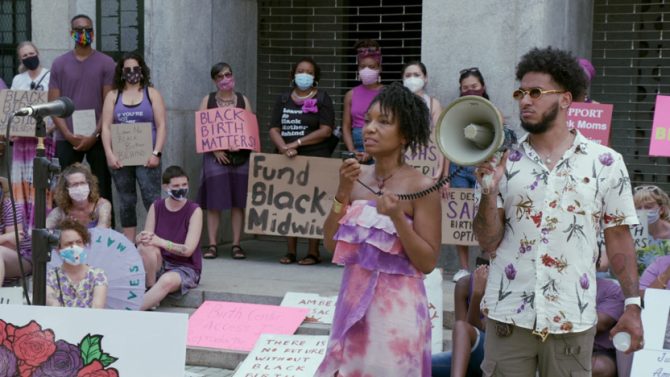 Following the deaths of two young women due to childbirth complications, two bereaved families galvanize activists, birth-workers and physicians to reckon with one of the most pressing American crisis today: the US maternal health crisis.
Directed by: Paula Eiselt, Tonya Lewis Lee | Produced by: Paula Eiselt, Tonya Lewis Lee | Executive Produced by: Dawn Porter, Jenny Raskin, Geralyn White Dreyfous, Patty Quillin, Jennifer and Jonathan Allan Soros, Tegan Acton, Emma Pompetti, Janet Tittiger, Davis Guggenheim, Rahdi Taylor
3:00 pm
Funding Your Story: The Nuts & Bolts of Film Finance
Presented by the Motion Pictures Association
New World Center - Truist Pavilion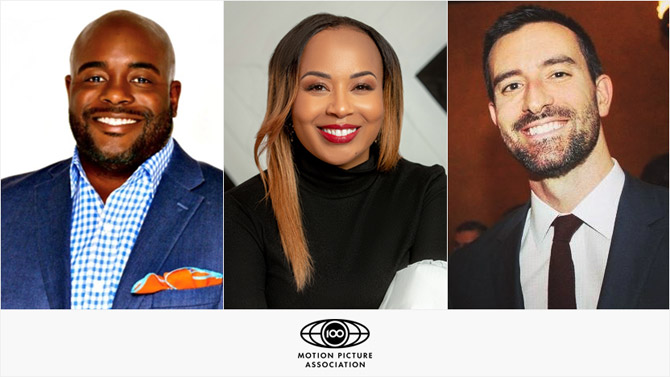 You can be a great storyteller and writer of words that captivate the masses. However, you can't share that story with the world without having a financing plan in place to get the story made! In this panel, representatives from major studios and a lead film finance company will provide an overview of the variety of ways content creators can finance their production. As each panelist has a unique background in the film finance world, this panel will provide filmmakers with a basic understanding of what to expect when putting together a financing package.
Moderator: John Gibson, Vice President, External and Multicultural Affairs, Motion Picture Association
Panelists: Donyelle Marshall, LATAM Business & Tax Analyst, Florida Office of Film & Entertainment; Chiquita Banks, Esq., Sr. Vice President, TPC; Graham Lee, Esq., Vice President, Tax Counsel-Production, Paramount; Brian O'Leary, Esq., Sr. Vice President- Tax, NBCUniversal (Invited)
4:00 pm
Bel-Air: Clips & Conversations
Presented by Comcast NBCUniversal
New World Center - Performance Hall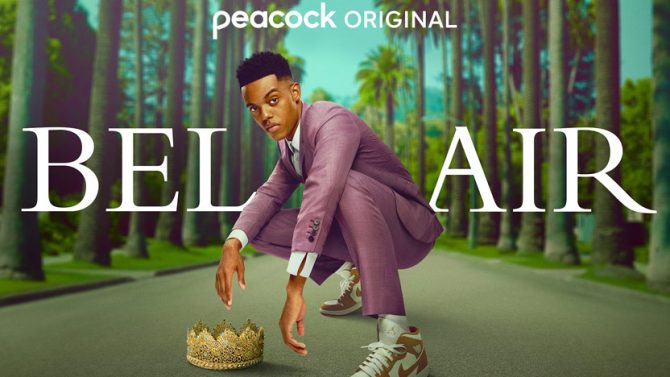 Peacock presents an intimate conversation with the cast members from BEL-AIR about celebrating Black on-screen characters and discussing story themes such as love, family, and relationships.
Moderator: Scott Evans, Access Hollywood
Panelists: Rasheed Newson, Cassandra Freeman, Coco Jones, Jordan Jones, Akira Akbar
4:55 pm
Bust Down In Laughter with NBCU's Comedy Crew
Presented by Comcast NBCUniversal
New World Center - Performance Hall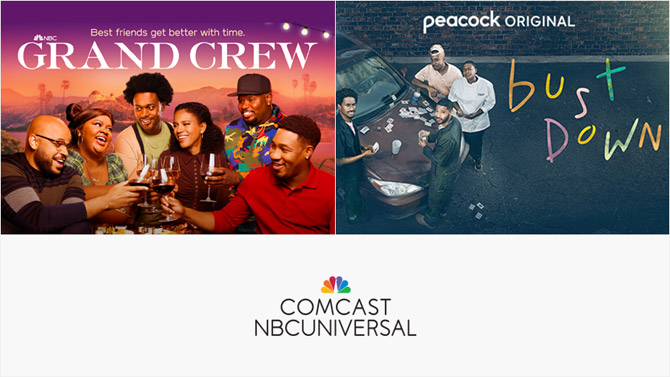 Join talent from NBCU's hit comedies for a lively conversation about celebrating and shaping Black culture through stories of family, friendships, love and joy on TV.
Moderator: Danielle Young, Journalist and Host of Real Quick
Panelists: Langston Kerman, Jak Knight, Sam Jay, Chris Redd, Nicole Byer
6:00 pm
Shoot Your Shot Casting Call
Presented by ALLBLK
New World Center - Truist Pavilion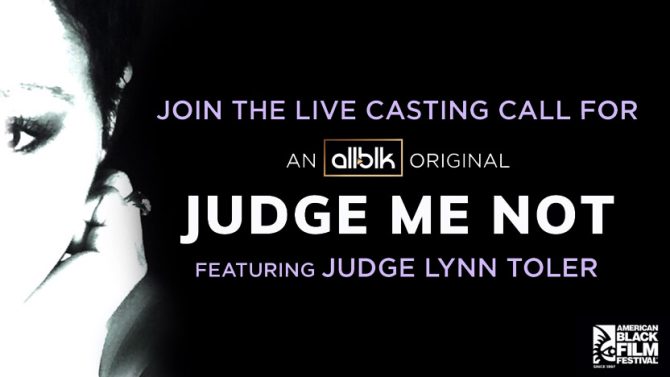 ALLBLK, the first and largest streaming service for Black TV and film from AMC Networks, is partnering with the American Black Film Festival (ABFF) to kick off a nationwide casting call for the co-star of its latest original production, "Judge Me Not." A new hour-long psychological/legal drama created by TV icon, Judge Lynn Toler. "Judge Me Not" focuses on a millennial Black female attorney navigating mental health issues, a rocky romantic relationship and a volatile family, who shocks everyone when she wins a judicial seat at 31. Once there, she fights her demons while managing the chaos of a busy court.
6:00 pm
Spotlight Screening:

Down With the King
Courtesy of Sony Pictures Entertainment
Regal South Beach - Theater 18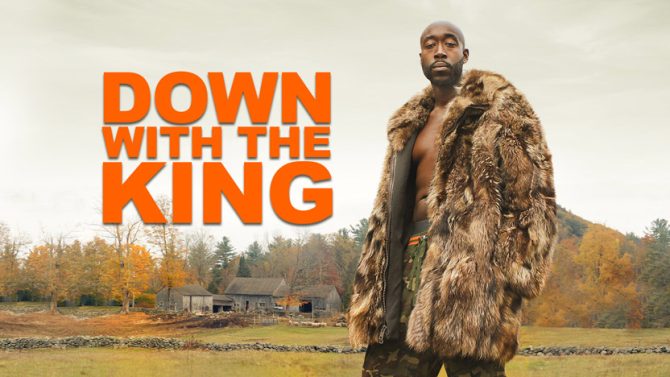 Rap star Money Merc (Freddie Gibbs) has been sent by his manager, Paul, to a rural house in the Berkshires to focus on his next album. Disenchanted with his music career and the 24/7 upkeep that such fame entails, Merc has no desire to write or record music. Instead, he spends most of his time at his neighbor's farm learning about farming and enjoying the simplicity of country life. After Merc abruptly announces his retirement on Twitter, Paul rushes to the countryside to lure him back into the music industry.
Directed by: Diego Ongaro | Produced by: Rob Cristiano, Zach LeBeau, Kim Jackson | Screenplay by: Xabi Molia, Diego Ongaro | Cast: Freddie Gibbs, Jamie Neumann, David Krumholtz, Sharon Washington, Bob Tarasuk
7:30 pm
25th Annual HBO Short Film Award Showcase
Presented by Warner Bros. Discovery and HBO
New World Center – Performance Hall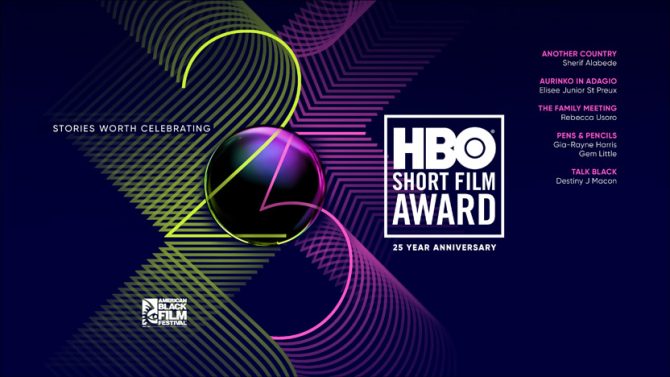 Five finalists will compete in ABFF's nnual HBO® Short Film Award. The prestigious showcase will celebrate 25 years of HBO's commitment to recognizing the next generation of diverse, artistic, and creative talent at ABFF.
This year's groundbreaking directors with diverse styles of filmmaking include Sherif Alabede ("Another Country,") Elisee Junior St Preux ("Aurinko in Adagio,") Gia-Rayne Harris ("Pens & Pencils,") Destiny J Macon ("Talk Black,") and Rebecca Usoro ("The Family Meeting,") will be showcased.