Documentary Features
August 11, 2021
A competitive section for nonfiction feature films directed by persons of African descent or centered on the culture and experiences of persons of African descent. Films in this category are eligible to be nominated to compete for the Jury Award for Best Documentary. The cash prize for this award is $2,500.The following films represent the 2021 official selections in the Documentary Features category:
100 Years From Mississippi
USA | 60 min | FESTIVAL PREMIERE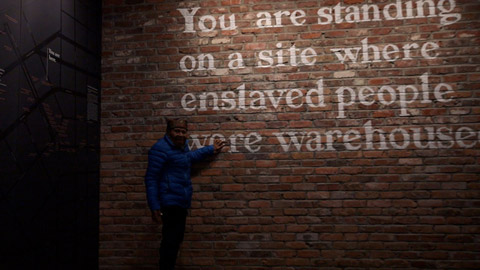 100 Years From Mississippi is a documentary on the life of Mamie Lang Kirkland, a 111-year-old African American woman who experienced and survived racial terrorism, segregation, bigotry and bias, and yet continued to have hope, joy and love of life, full of the certainty that we can do better.
Director: Tarabu Betserai Kirkland | Writer: Tarabu Betserai Kirkland | Producers: Tarabu Betserai Kirkland, Gina Rugolo Judd
Anatomy of Wings
USA | 85 min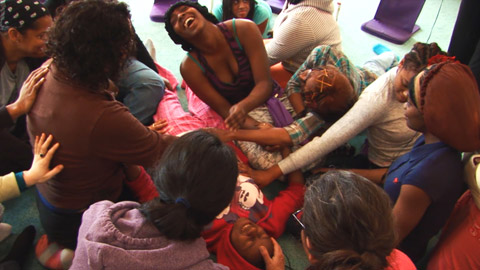 Black and white, young and old, a group of women risk their personal identities to build a second family while creating a documentary film across the inequities of their Baltimore city neighborhoods.
Directors: Nikiea Redmond, Kirsten D'Andrea Hollander | Producers: Kirsten D'Andrea Hollander, Nikiea Redmond | Cast: Brittany Backmon, Teshavionna 'Tazz' Mitchell, Sheila Butler, Marquise Weems, Brienna Brown, Danisha Harris, Cami McCrief, Tywana Reid, Quandra Jones, Quanisha Carmichael, Cinnamon Triano, Kata Frederick
Big Chief, Black Hawk
USA | 74 min | WORLD PREMIERE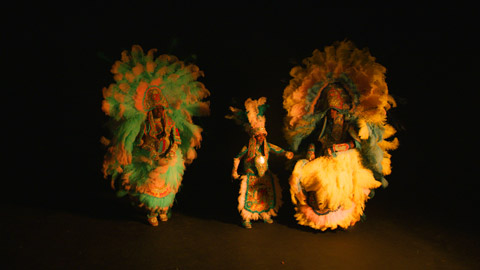 A short and intimate look into the life of the youngest Mardi Gras Indian Big Chief in New Orleans and his "tribe" as they navigate the social and environmental issues facing "the culture."
Director: Jonathan Isaac Jackson | Writer: Jonathan Isaac Jackson | Producer: Paul V. Fishback | Cast: Terrance Williams Jr., Tyrell "Ty" Williams, Simeon "Fatman" Israel Jr., Dow Edwards, Joseph Boudreaux Jr.
Little Satchmo
USA | 61 min | U.S. PREMIERE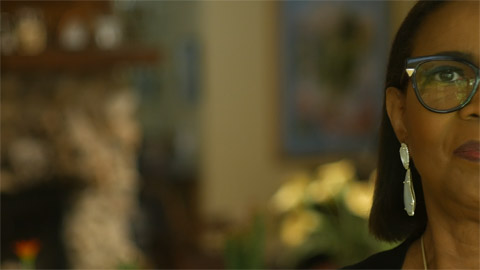 Louis Armstrong is iconic — a symbol of musical genius and unparalleled success. Yet he was more than a caricature; in private, he held dearly to what he loved. Perhaps dearest was a child whom he hid from the world: a daughter sworn to a life of secrecy until now.
Director: John Alexander | Writer: John Alexander | Producers: Lea Umberger, JC Guest | Cast: Sharon Preston – Folta
The Neutral Ground
USA | 82 min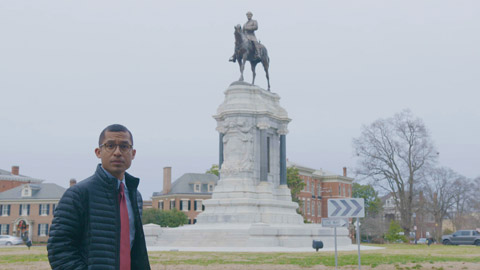 The Neutral Ground documents New Orleans' fight over monuments and America's troubled romance with the Lost Cause.
Director: CJ Hunt | Writers: CJ Hunt, Jane Geisler, James Hamilton | Producer: Darcy McKinnon
Subjects of Desire
CANADA | 103 min | FESTIVAL PREMIERE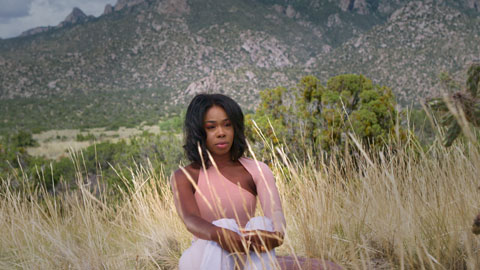 Subjects of Desire is a thought-provoking feature documentary that examines the cultural shift in beauty standards towards embracing Black aesthetics and features.
Director: Jennifer Holness | Writer: Jennifer Holness | Producers: Jennifer Holness, Sudz Sutherland | Cast: Ryann Richardson, Alexandra Germain, Seraiah Nicole, Brittany Lewis, Jully Black, Rachel Dolezal, Dr. Cheryl Thompson, Dr. Carolyn West, Dr. Heather Widdows, India Arie
Unzipped: An Autopsy of American Inequality
USA | 108 min | WORLD PREMIERE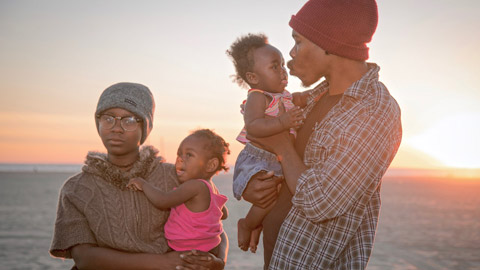 An intimate and heartbreaking film about the affordable housing crisis in America told through the prism of one zip code's struggle with the growing income divide.
Director: Colin K. Gray | Writer: Colin K. Gray | Producers: Megan Raney Aarons, Jamila C. Fairley, Carol Gronner, Colin K. Gray
Why Is We Americans?
|
USA | 101 min | WORLD PREMIERE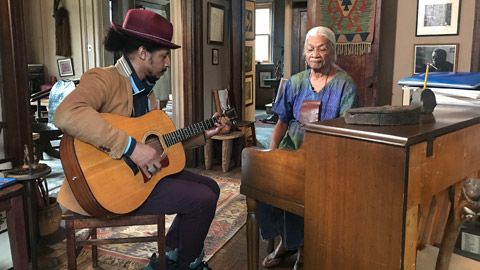 A portrait of the iconoclastic poet Amiri Baraka, his family, and their legacy of social activism, poetry, music, art and politics.
Directors: Udi Aloni, Ayana Stafford-Morris | Writer: Udi Aloni | Producers: Udi Aloni, Ayana Stafford-Morris, Ms. Lauryn Hill, Oren Moverman | Cast: Amiri Baraka, Ras Baraka, Amina Baraka, Ms. Lauryn Hill, Amandla Baraka,
Cory Booker, Amiri Baraka Jr., Roxanne Shanté, Maya Angelou