Narrative Features (U.S. & International)
August 11, 2021
A competitive section for U.S. and International feature-length films directed by or written and produced by persons of African descent. Films in this category are eligible to be nominated to compete for the following Jury Awards – Best Director (presented by Cadillac, $5,000 prize), Best Narrative Feature (presented by Sony, $2,500 cash prize), and Best Screenplay ($2,500 cash prize). In addition, if a person of African descent has directed a film in this section and it is his/her first feature, they will be eligible to compete for the John Singleton Award for Best First Feature (presented by Netflix, $5,000 cash prize). The following films represent the 2021 official selections in the Narrative Features category:
A Message from Brianna
USA | 80 min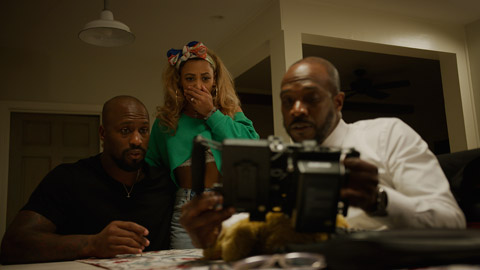 When an African American couple move into their new home, their 2-year-old daughter becomes a terrifying messenger from the other side.
Director: DeShon Hardy | Writer: DeShon Hardy | Producers: DeShon Hardy, Vernon Davis | Cast: Vernon Davis, Asia'h Epperson, Kevin Benton, Liana Kristina Mayer-Reinach, Adaisha Strong, Stan J. Adams, Brittany Beckett, Amanda Felix, Leigh Bodden, Mohamed Sanu, Brittany Geertgens, Rita Bacot, Ethan Henderson, Robert Epstein, Tracy Oliver
B-Boy Blues
USA | 106 min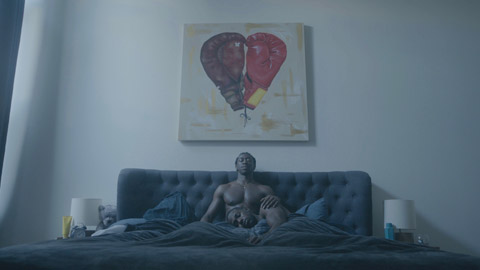 Class and culture clash when a college educated journalist from Brooklyn and a homeboy-bike messenger from Harlem fall in love.
Director: Jussie Smollett | Writers: James Earl Hardy, Jussie Smollett | Producers: Jussie Smollett, Madia Hill Scott | Cast: Timothy Richardson, Thomas Mackie, Landon G. Woodson, Brandee Evans, Michael Jackson Jr., Jabari Redd, Heather B., Brian Lucas, Jahleel Kamara, Broderick Hunter, Derrick Downey, Marquise Vilson, Otis Winston, Bry'Nt, Eric R. Williams, Tieisha Thomas, Shawn Sutton, Andre Virgo, Anthony Virgo, Mariama Diallo, Ilara Phoenix Williams, Sampson McCormick, Ledisi
Bitter Sugar
TUNISIA/USA | 120 min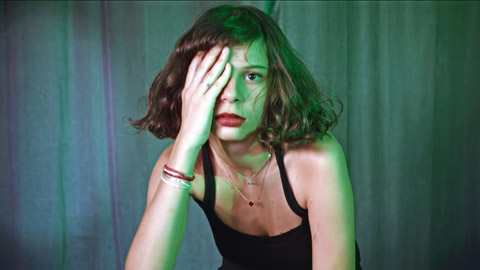 Two dancers balancing ambition, and friendship in the extremely competitive world of dance.
Director: Malik Isasis | Writer: Malik Isasis | Producers: Malik Isasis, Amina Ben Ismail, Soraïa Scicchitano | Cast: Amina Ben Ismail, Soraïa Scicchitano, Taher Ben Ali, Tristão Darius, Kenneth Browning, Solène Moreau
Dr. Gama
BRAZIL | 92 min | U.S. PREMIERE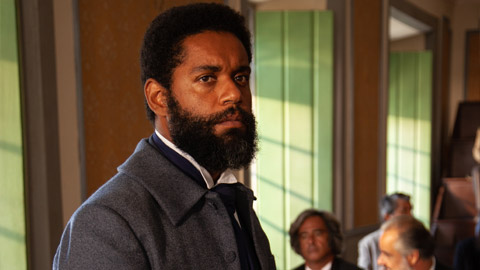 The history of Luiz Gama, the most important abolitionists in Brazil.
Director: Jeferson De | Writer: Luiz Antonio | Producers: Egisto Betti, Heitor Dhalia, Manoel Rangel, Pedro Betti, Cris Arenas, Cacá Digues | Cast: César Mello, Zezé Motta, Mariana Nunes, Angelo Fernandes
I'm Fine (Thanks for Asking)
USA | 90 min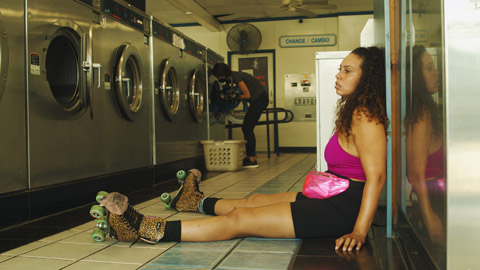 When a recently widowed mother becomes houseless, she convinces her 8-year-old daughter that they are only camping for fun while working to get them off the streets.
Directors: Kelley Kali, Angelique Molina | Writers: Kelley Kali, Angelique Molina, Roma Kong | Producers: Roma Kong, Angelique Molina, Kelley Kali, Capella Fahoome, Deon Cole | Cast: Kelley Kali, Wesley Moss, Deon Cole
Liam White
USA | 87 min | FESTIVAL PREMIERE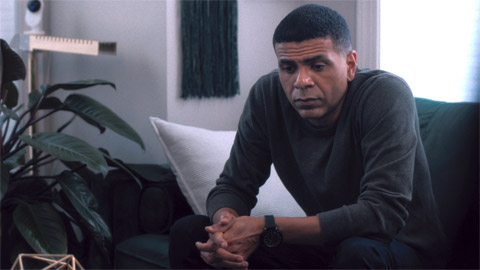 A novelist who is told he has a few months to live is forced to come to grips with his life thus far and reflect on the people who shaped him, for better and worse.
Director: Harold Jackson III | Writer: Harold Jackson III | Producers: Wendy Anderson, Tawanna Terrell, Harold Jackson, Kiyoka Rhodes | Cast: Shaun Woodland, Jasmine Guy, Terrence "TC" Carson, Brave Williams
Margarine
SOUTH AFRICA | 115 min | WORLD PREMIERE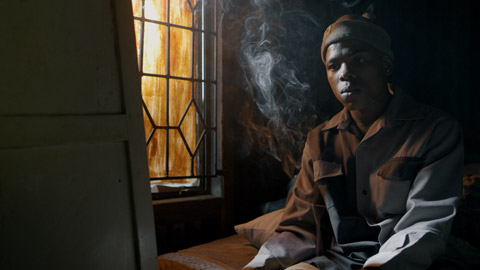 A short-tempered, trigger-happy gun fiend terrorizes his community until he meets a charming girl named Margarine who drives him to question his ways.
Director: Thabo Khambule | Writer: Thabo Khambule | Producers: Carmel Khambule, Bheki Ncube, Thabo Khambule | Cast: Finito Bullet, Mammy Manique, Linda Sobezo, Motsoaledi Setumo, Themba Mkhoma, Sibonakaliso Nqabadi, Thapelo Mooki, Precious Nxumalo, Banele Sibisi, Thembeni Joni, Kamvaletho Tshabala, Kabelo Molefe, Sibusiso Makqate
Maya & Her Lover
USA | 106 min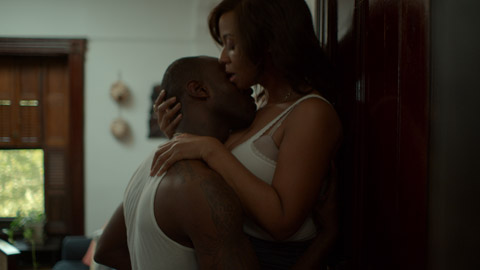 Maya, stifled by childhood memories of an overbearing father, takes a young lover then learns he wants to be celibate.
Director: Nicole Sylvester | Writer: Nicole Sylvester | Producers: Alisa Lomax, Trevite Willis, Nicole Sylvester | Cast: Ashanti J'Aria, Shomari Love, Faiven Feshazion, Al Thompson, Hisham Tawfiq, Tony D Head, Johnathan Davis
No Running
USA | 85 min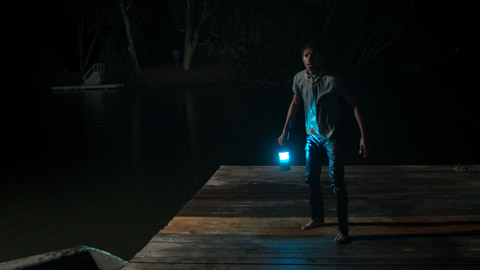 A Black high school student finds himself under suspicion after his classmate's mysterious disappearance.
Director: Delmar Washington | Writer: Tucker Morgan | Producers: Eric B. Fleischman, Maurice Fadida | Cast: Skylan Brooks, Rutina Wesley, Taryn Manning, Diamond White, Shane West, Bill Engvall
Raise Your Hand
USA | 94 min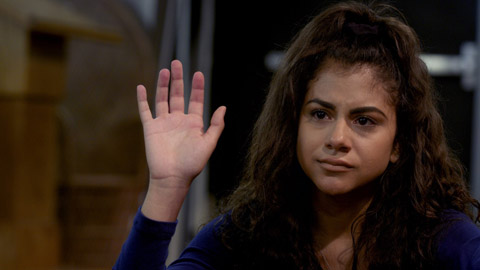 Gia and her best friend, Lila, grew up in a rough neighborhood where every kid has a sad story to tell, and as teenagers, their problems become more complicated as the stakes get raised.
Director: Jessica Rae | Writer: Jessica Rae | Executive Producers/Producers: Evan Allen-Gessesse, Jessica Rae, Margarita Reyes | Co-Executive Producer: Adam Dick | Cast: Jearnest Corchado, Hanani Tayor, Joel Steingold, Gregory Scott Cummins, DaJuan Johnson, Nelcie Souffrant, Jeffrey Larson, Micha Tarver, Kenny Vibert, Isabella Day, Sade Kimora Young, Shawn Turner, Gracie Marie Bradley, Fenix Lazzaroni, Janet Craig, and Jess Nurse
Ten-Cent Daisy
USA | 90 min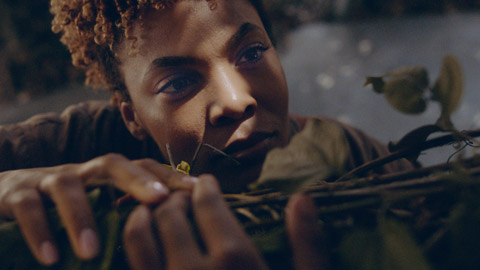 Three sisters from a fishing village in the West Indies take refuge in Berkeley, California, following a traumatic event that threatened to reveal a centuries-old family secret.
Director: Lisbon Okafor | Writer(s): Cheryl LaTouche, Obieze Okafor | Producer(s): Dominique Dawson, Lisbon Okafor | Cast: Lauren Michelle, Dionne Audain, Ameenah Kaplan, Margaret Laurena Kemp, Obinna Okafor, Jamal Ademola, Gordon Greene, Zack Gold, Larvell Hood, Don Williams, and Jon Lindstrom
Trees of Peace
USA | 97 min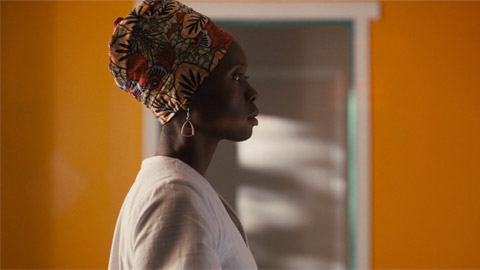 When four women from different backgrounds and beliefs are trapped and hiding during the 1994 Genocide Against the Tutsi in Rwanda, their 81-day fight for survival forges an unbreakable sisterhood (inspired by true events).
Director: Alanna Brown | Writer: Alanna Brown | Producers: Ron Ray, Barry Levine, Mike Bundlie, Brian Baniqued, Jeff Spiegel, Vicky Petela, Alanna Brown | Cast: Eliane Umuhire, Charmaine Bingwa, Bola Koleosho, Ella Cannon, Tongayi Chirisa
Voodoo Macbeth
USA | 108 min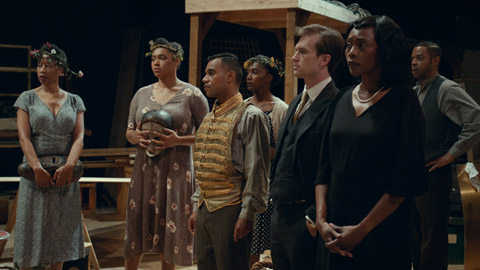 In 1936 Harlem, the first all-Black cast production of Macbeth struggles to make it to opening night amid the downward spiral of their young and untested director — Orson Welles.
Directors: Dagmawi Abebe, Victor Alonso-Berbel, Roy Arwas, Hannah Bang, Christopher Beaton, Agazi Desta, Tiffany Kontoyiannis Guillen, Zoë Salnave, Ernesto Sandoval, Sabina Vajraca | Writers: Agazi Desta, Jennifer Frazin, Morgan Milender, Molly Miller, Amri Rigby, Joel David Satner, Erica Sutherlin, Chris Tarricone | Producers: Jason Phillips, Miles Alva, Xiaoyuan Xiao | Cast: Inger Tudor, Jewell Wilson Bridges, Jeremy Tardy, June Schreiner, Wrekless Watson, Gary McDonald, Ashli Haynes, Daniel Kuhlman, Hunter Bodine