Narrative Features (U.S. & International)
April 14, 2022
A competitive section for U.S. and international feature-length films directed by or written and produced by persons of African descent. Films in this category are eligible to be nominated to compete for the following Jury Awards – Best Director (presented by Cadillac, $5,000 cash prize), Best Narrative Feature (presented by Sony, $2,500 cash prize), and Best Screenplay (presented by TV One, $2,500 cash prize). In addition, if a person of African descent has directed a film in this section and it is their first feature, they will be eligible to compete for the John Singleton Award for Best First Feature (presented by Netflix, $5,000 cash prize). The following films represent the 2022 official selections in the Narrative Features category:
You Married Dat
USA | 114 min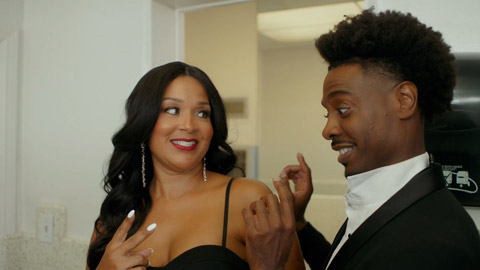 Two happy brides, one dead guy!
Director: Dame Pierre | Writers: Byron Manuel, Tarek Abdelkhalig | Producers: Timothy Christian, Byron Manuel, Virgil Harris, Sherah Rider, Elijah Kelley | Cast: Juhahn Jones, Apryl Jones, LisaRaye, Audra Kinkead, Michael Colyar
Feel Like Ghosts
USA | 100 min | WORLD PREMIERE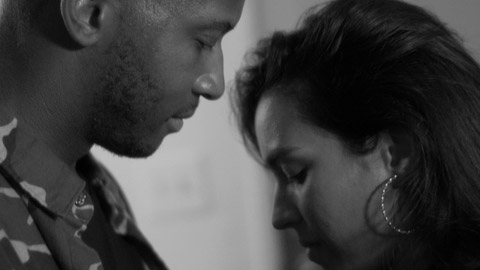 Two recent exes with an undeniable connection confront what could have been if their cultural differences hadn't pushed them to new lives on opposite coasts.
Director: Kali Baker-Johnson | Writer: Kali Baker-Johnson | Producer: Lola Ridgell | Cast: Nican Robinson, Misha Molani
Our Father, the Devil
USA | FRANCE | 108 min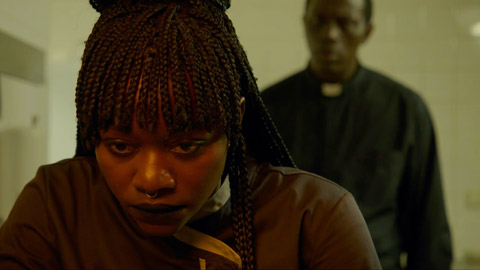 An African immigrant's quiet life in a small French town is upended by the arrival of a charismatic Catholic priest, whom she recognizes as the warlord who slaughtered her family.
Director: Ellie Foumbi | Writer: Ellie Foumbi | Producers: Ellie Foumbi, Joseph Mastantuono | Cast: Babetida Sadjo, Souleymane Sy Savané, Jennifer Tchiakpe
Between Sins
USA | 83 min | WORLD PREMIERE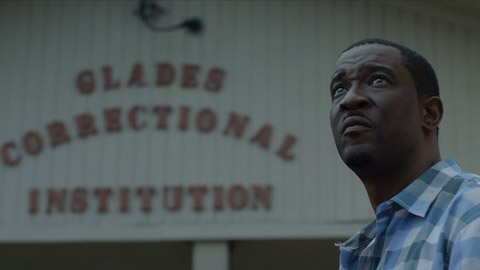 Faced with the responsibilities of an ill mother and estranged daughter, Coy searches for redemption for past sins while trying to avoid the pitfalls that could lead to repeating them.
Director: Carlos Miller | Writer: Carlos Miller | Producers: Tyler Cheatham, Carlos Gonzalez, Carlos Miller | Cast: George Taylor, Rigoberto Duval, Carolyn Johnson, Skyla Rain Rowe, Angela Kohn
The Threesome
USA | 92 min | WORLD PREMIERE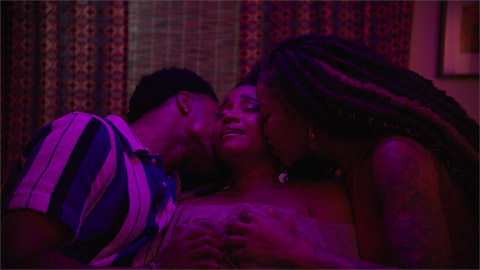 A sex comedy told in three ways.
Director: Jamal Dedeaux | Writer: Jamal Dedeaux | Producers: Jaleel Ghafur, Rebecca Haze, Jamal Dedeaux | Cast: Andrea Lewis, Brittany S. Hall, Jerrel O'Neal
Survival
USA | 90 min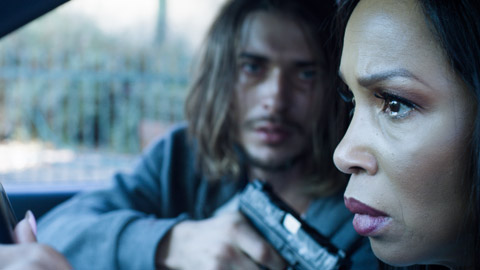 A car-jacked mother and entrepreneur is forced to bond with her violent assailant in order to escape.
Director: Damon Jamal | Writers: Damon Jamal, Dave Eisenstark | Producers: Leah Daniels Butler, Henry Black Butler, Damone Smith, Damon Jamal | Cast: Elise Neal, Demetrius Grosse, Dylan McNamara, Miguel A. Nuñez Jr.
God of Dreams
USA | 104 min | US FESTIVAL PREMIERE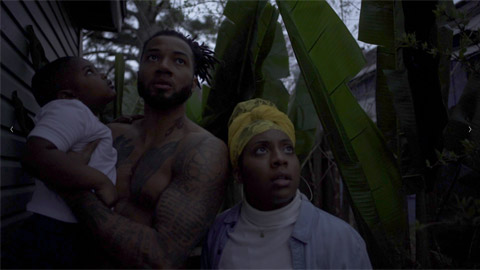 Welcome to the future, where dreaming is Illegal.
Director: Jurian Isabelle | Writer: Jurian Isabelle | Producers: Jurian Isabelle, Joe Langford | Cast: Ann Nesby, Julia Reilly, Jessie Reeder, Keshawn Pettigrew, Omar Cook
Bite of a Mango
CANADA | 98 min | WORLD PREMIERE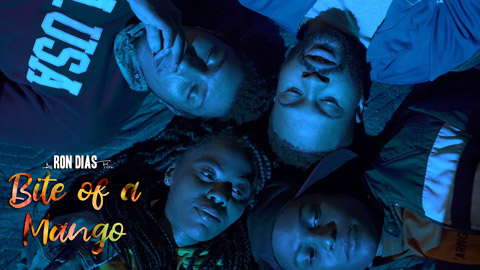 2020 comes with enough challenges of its own, but as four best friends each attempt to overcome their own trying situations, they are left unsure if the group can survive.
Director: Ron Dias | Writers: Joanne Jansen, Ron Dias | Producers: Joanne Jansen, Ron Dias | Cast: Jayne Kamara, Ryan Rosery, Orville Cummings, Nathan Taylor
Escaping Paradise
PHILIPPINES | 91 min | WORLD PREMIERE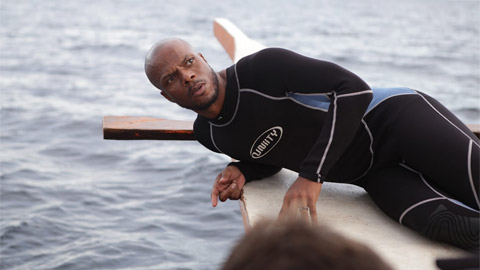 A young couples' anniversary trip turns deadly in a foreign land.
Director: Paul Tanter | Writer: Deji LaRay | Producers: Thomas Q. Jones, Deji LaRay, DeNorvious Pickett | Cast: Deji LaRay, Simon Phillips, Shayla Hale
Scheme Queens
USA | 94 min | WORLD PREMIERE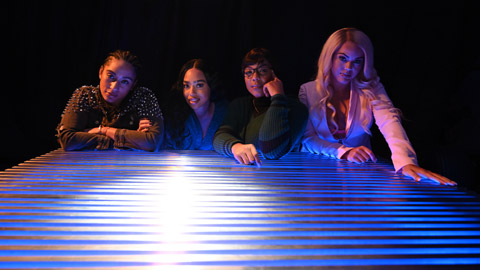 Four friends who are down on their luck decide to rob a ruthless Rastafarian jewel thief by conning his second in command.
Director: Cas Sigers Beedles | Writer: Cas Sigers Beedles | Producers: Cas Sigers Beedles, Ernestine Johnson | Cast: B. Simone, Ernestine, Brii Renee, Jacky Oh