Documentary Features
June 24, 2022
A competitive section for nonfiction feature films directed by persons of African descent or centered on the culture and experiences of persons of African descent. Films in this category are eligible to be nominated to compete for the Jury Award for Best Documentary ($2,500 cash prize). The following films represent the 2023 official selections in the Documentary Features category:
Bad Things Happen in Philadelphia
USA | 69 min | WORLD PREMIERE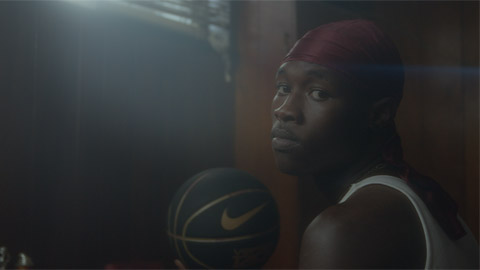 Bad Things Happen in Philadelphia is a full-length documentary focusing on the effects of gun violence on young men, women & mothers living in Philadelphia.
Director: Kyra Knox | Producer: Kyra Knox | Executive Producers: Allen Iverson, Mark Mims | Cast: Garry Mills, Wynter Bess, Kalil Camara, David King
Betye Saar: Ready to be a Warrior
USA | 77 min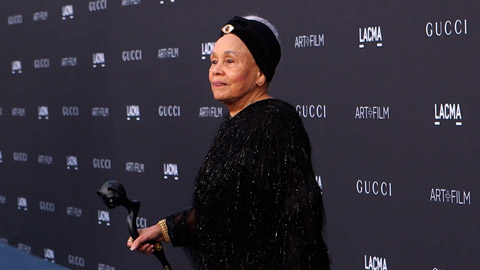 Filmed over the course of 8 years, this documentary is a love letter to famed LA artist Betye Saar as she navigates life as a Black Woman artist in America and around the world.
Director: Angela Robinson Witherspoon | Producers: Angela Robinson Witherspoon, Abdul Malik Abbott | Cast: Betye Saar, John Legend, CCH Pounder, Alison Saar, Lezley Saar
Birthing Justice
USA | 86 min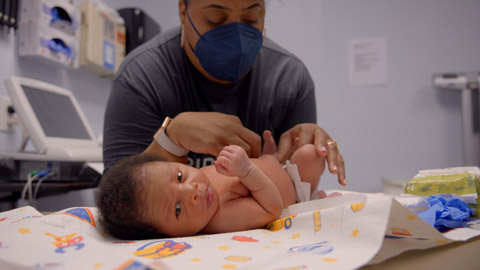 America's medical establishment has turned giving birth into a battleground for Black women and their babies
Director: Monique N. Matthews | Writers: Jacoba Atlas, Monique N. Matthews | Producer: Sasheen Artis | Cast: Allyson Felix
Black Barbie: A Documentary
USA | 100 min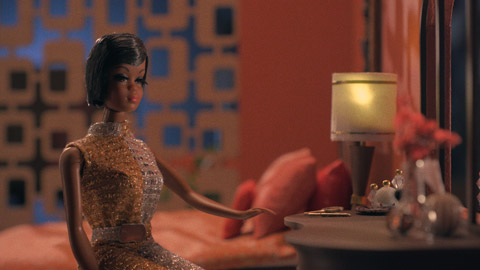 Through intimate access to a charismatic Mattel Insider, Beulah Mae Mitchell, Black Barbie delves into the cross-section of merchandise and representation as Black Women strive to elevate their own voices and stories, refusing to be invisible.
Director: Lagueria Davis | Writer: Lagueria Davis | Producers: Aaliyah Williams, Lagueria Davis | Cast: Beulah Mae Mitchell, Kitty Black Perkins, Stacey McBride-Irby, Ashley Blaine Featherson-Jenkins, Gabourey Sidibe, Julissa Calderon
Gaining Ground: The Fight for Black Land
USA | 96 min | WORLD PREMIERE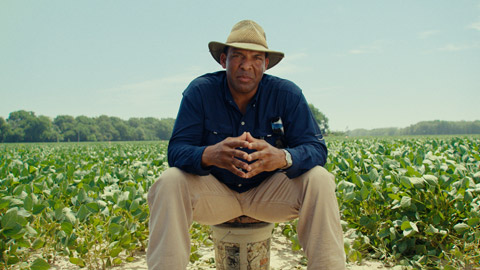 From Executive Producer Al Roker, Gaining Ground: The Fight for Black Land answers the question; why has black ownership of farmland dwindled to alarmingly low numbers, and examines the causes, effects, and solutions to the issue of Heirs' Property.
Director: Eternal Polk | Writer: Eternal Polk | Producers: Chimene Williams, Denise Hurst Green, Francisco Newman | Executive Producers: Al Roker & Eternal Polk | Cast: Philip "P.J." Haynie lll, Dañia Davy, Karen Washington, Danita Mason-Hogans, Michael Robinson, Dr. Debra Ely, Derric Jackson, Johane Domersant, Marc Howze, Andrez Carberry, Prof. Thomas Mitchell, Shirley Sherrod, Natalie Baszile, Dr. Jennie Stephens
Higher Power
USA | 64 min | WORLD PREMIERE
Higher Power uses the stories of Black Washingtonians fighting to enter the legal cannabis industry to reveal the stark reality of 700,000 disenfranchised Americans living in Washington, D.C. and the urgent need for D.C. Statehood.
Director: Dewey Ortiz Jr. | Writers: Rafi Aliya Crockett, Dewey Ortiz Jr. | Producer: Rafi Aliya Crockett | Cast: Eleanor Holmes Norton, Queen Adesuyi, David Gross, Jason Alrich, JohnChe Larracuente
Locked Out
|
USA | 87 min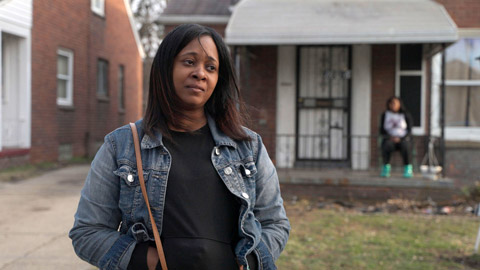 Owning a home—the cornerstone of generational wealth—is increasingly out of reach for people of color. In Detroit, a group of Black women fight against scammers, evictions, and traditional banks to help make The American Dream a reality for all.
Directors: Kate Davis, Luchina Fisher | Producer: Rupert Maconick | Cast: Soummer Crawford, Geraldine Smith-Bey, Niaja Rutledge
National Battle of the Bands, Salute To HBCU Marching Bands
USA | 42 min | FESTIVAL PREMIERE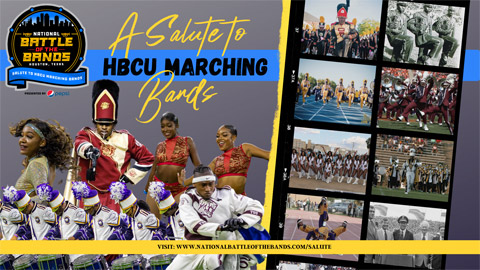 History, Culture, Pomp, and Circumstance. From football halftimes to battles in the stands. So, you think you know all there is to know about HBCU Marching Bands… Well think again!
Writer: Reggie Scott | Producers: Reggie Scott, Derek Webber | Cast: Derek Webber, Dr. Charles McClelland, Chauncey Hamlett, Dr. Julian White, Dr. Michael Magruder, Donovan Wells, Warren Duncan, Kedrick Taylor, Jared White
Riding Legacy (An Oklahoma Black Cowboy Story)
USA | 60 min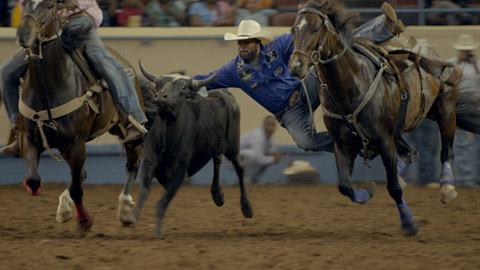 Cowboy culture as the past, present, and future of black Oklahomans.
Directors: Kian Taylor, James "Videohero" Ridley | Writer: Nicole Jocleen | Producer: Nicole Jocleen | Cast: Danell Tipton, Tory Johnson, Kandra Demery, Ronnie Davis, Da'Mon Hopkins
The Five Demands
|
USA | 74 min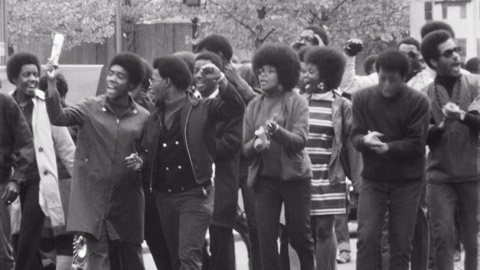 "The Five Demands" tells the dramatic but little known story of the 1969 student strike that changed the face of higher education.
Directors: Greta Schiller, Andrea Weiss | Producers: Greta Schiller, Andrea Weiss | Executive Producer: Stanley Nelson | Cast: Henry Arce, Francee Covington, Dorothy Randall Gray, Charles Powell
The Mecca of Comedy
USA | 70 min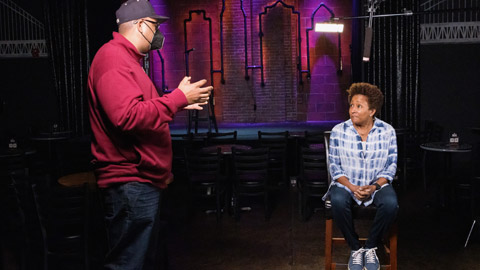 Martin Lawrence! Wanda Sykes! Dave Chappelle! and Tommy Davidson!… four entertainment titans who have two major commonalities: (1) their talent has translated into enormous success in the world of comedy, and (2) they all hail from the Washington metropolitan area, colloquially referred to as the DMV (District of Columbia, Maryland, Virginia). Arguably, the DMV is the mecca for comedy! But, what is it about the DMV area (with a size that pales in comparison to other major markets like NYC or LA) that has produced an unmatched group of comedy legends? Is it a mere coincidence or a comedic contagion in the DMV air?
Director: Parrish Smith | Cast: Wanda Sykes, Tommy Davidson, Donnell Rawlings, Tony Woods | Producers: Dave Marken, Parrish Smith