Narrative Features (U.S. & International)
June 24, 2022
A competitive section for U.S. and international feature-length films directed by or written and produced by persons of African descent. Films in this category are eligible to be nominated to compete for the following Jury Awards – Best Actor (presented by Ally, $2,500 cash prize), Best Director (presented by Cadillac, $5,000 cash prize), and Best Narrative Feature (presented by Andscape, $2,500 cash prize). The following films represent the 2023 official selections in the Narrative Features category:
All playing at the Miami Beach Convention Center - Screening Room 2
Jagged Mind
USA | 88 min | WORLD PREMIERE
WEDNESDAY, JUNE 14 | 11:15 AM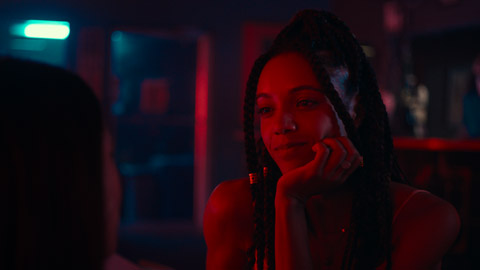 When Billie starts dating a mysterious new girlfriend, she is plagued by blackouts and strange visions that lead her to discover she's stuck in a series of time loops.
Director: Kelley Kali | Writer: Allyson Morgan | Producers: David Worthen Brooks, Arbi Pedrossian, Jenna Cavelle, Daniela Ruiz, Kelley Kali, Congyu E | Cast: Maisie Richardson-Sellers, Shannon Woodward
Playing Sam
USA | 89 min | WORLD PREMIERE
WEDNESDAY, JUNE 14 | 2:20 PM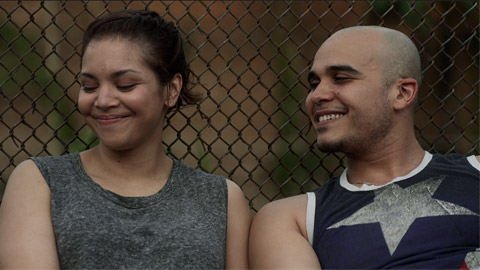 When a Latina actress struggles to stand out from the stereotypical role, she channels her turbulent love life to book the character of her dreams.
Director: Ramon Pesante | Writers: Ramon Pesante, Jenni Ruiza | Producers: Jessica Hernandez, Jenni Ruiza, Elaine del Valle, Michelle Johnson, Marc Reign, Burton Lewis | Cast: Jenni Ruiza, Marc Reign, William DeMeritt, Phyllis Salaberrios, Alana Johnson
A Song from the Dark
UK | 103 min
THURSDAY, JUNE 15 | 7:00 PM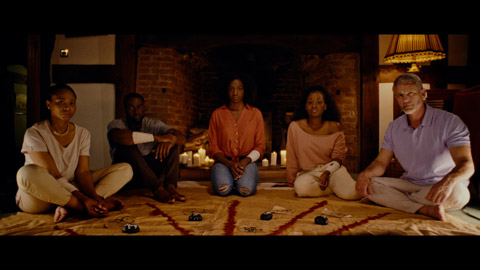 After the mysterious death of her husband, a woman with a dark family secret hires a spirit-hunter to expel a spirit tormenting her family.
Director: Ogo Okpue | Writer: Ogo Okpue | Producer: Ogo Okpue | Cast: Vanessa Vanderpuye, Nse Ikpe Etim, Wale Ojo, Garcia Brown, Paul Coster
Million to One
USA | 73 min | WORLD PREMIERE
Friday, June 16 | 10:15 AM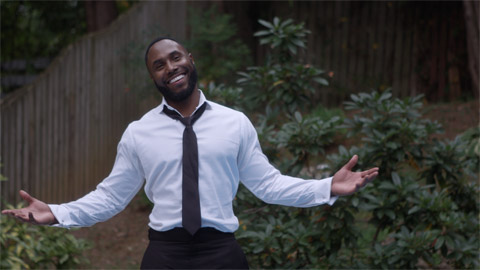 Dre Shaw reluctantly puts his life as a social media rising star on hold to return home for his brother's wedding, only to go from family liability to savior.
Director: Harold Jackson | Writer: Harold Jackson | Producers: Harold Jackson, Elena Lake, Laketa Bailey, Tsedey Aragie | Cast: Rob Gordon, Ashley Rios, Michael J Patterson, Briana Cortesiano
Summer of Violence
USA | 104 min | WORLD PREMIERE
FRIDAY, JUNE 16 | 1:00 PM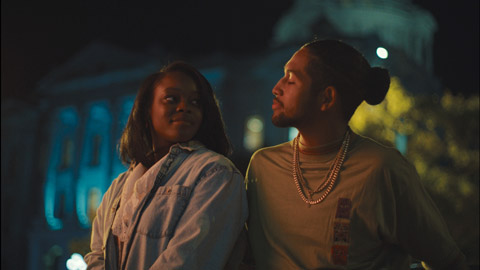 Refusing law school to pursue poetry, a sheltered college grad, cut off from her father's money, struggles to survive while living in Denver during the Summer of Violence in 1993.
Director: Nicki Micheaux | Writer: Nicki Micheaux | Producers: Efuru Flowers, Nicki Micheaux, Sean Riggs | Cast: Kasey Inez, Damon Gupton, Jahking Guillory
Murder City
USA | 85 min | WORLD PREMIERE
FRIDAY, JUNE 16 | 4:15 PM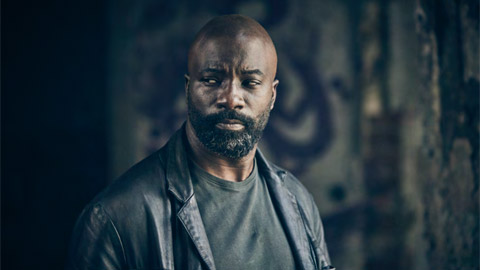 After losing his job on the police force, Neil (Mike Colter) is forced to work with the city's most ruthless kingpin, Ash (Stephanie Sigman), to settle the debts of his estranged father, Graham (Antonio Fargas).
Director: Michael D Olmos | Writer: Will Simmons | Producers: Oz Scott, Kevin Garnett, Hicham Benkirane | Cast: Mike Colter, Stephanie Sigman, Antonio Fargas, Medina Senghore
Phels High
USA | 85 min | WORLD PREMIERE
Saturday, June 17 | 12:45 PM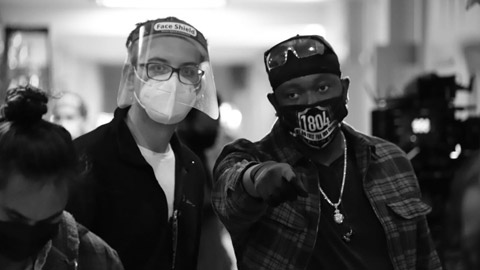 Loyalty amongst friends isn't always the case, when your life is on the line.
Director: Kevin J. Nelson | Writer: Kevin J. Nelson | Producers: Kevin J. Nelson, Michael Arcell, Rovelt Laforet | Cast: Omari Hardwick, Elise Neal, Michael Hyatt, TJ Atoms, Allen Maldonado
Cinnamon
USA | 91 min
SATURDAY, JUNE 17 | 3:40 PM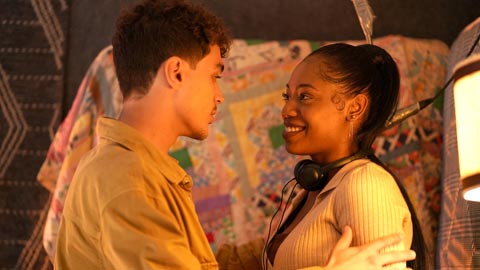 Jodi, a gas station attendant with killer pipes and big dreams (Hailey Kilgore), falls hopelessly in love with a hustler (David Iacono), only to fall foul of a local crime lord (Pam Grier) and her murderous family.
Director: Bryian Keith Montgomery Jr. | Writer: Bryian Keith Montgomery Jr. | Producers: Oz Scott, Kevin Garnett | Cast: Damon Wayans, Pam Grier, Hailey Kilgore, David Iacono