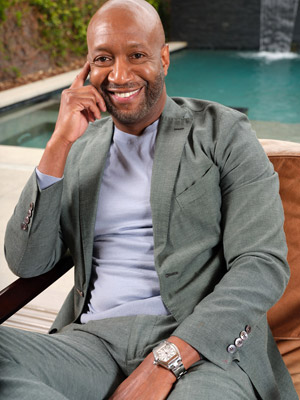 Founder's Welcome
---
It is my privilege and pleasure to welcome you to the 26th annual American Black Film Festival. This year is especially significant, marking our return to a live event in Miami, our festival home. We are thrilled to come together in person to celebrate visionary filmmakers and remarkable stories.
When we began the ABFF with the mission to support artists and inspire creativity to strengthen the Black entertainment community and garner long overdue recognition from Hollywood, we never conceived that it would grow into a global celebration of Black culture, pride, achievement and power. It is an exciting time to be Black and talented in the entertainment business. Every year, our inspiration and drive are re-energized by the work of talented emerging artists, independent filmmakers, writers, directors and showrunners who seek a space to be supported and recognized. ABFF provides a unique venue to showcase the best feature films, documentaries and shorts, as evidenced by this year's notable program lineup, from a variety of networks, studios and platforms.
We owe our success to a devoted team, led by my extraordinary wife and business partner Nicole. Together, we take this opportunity to thank all our dedicated sponsors who join us in our mission and ensure continuing support for ABFF. We extend special thanks to our Founding Sponsor Warner Bros. Discovery; and HBO, celebrating 25 years of the acclaimed HBO Short Film Award at ABFF. We also acknowledge our Presenting Sponsors Cadillac, City of Miami Beach, Greater Miami Convention & Visitors Bureau (GMCVB), Sony Pictures Entertainment and Prime Video.
Again, welcome to the 26th annual American Back Film Festival!
Now, it's time to get back to the beach, back to the theater and back to powerful and productive networking.
Jeff Friday
Founder & CEO
Jeff Friday Media (JFM)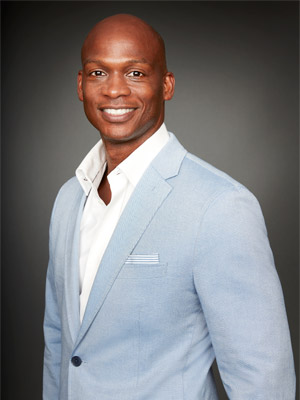 Warner Bros. Discovery Welcome
---
Dear ABFF Guest:
After three long and difficult years, Warner Bros. Discovery and HBO are thrilled to welcome you back to Miami for the 26th American Black Film Festival! In the time since we've last gathered, it has become increasingly clear that, even during challenging and disruptive times, the arts and creative expression persist. We look to artists and creatives to guide us and help us make sense of our world, especially in uncertain times.
As founding sponsors, Warner Bros. Discovery and HBO share ABFF's mission to elevate the world of black film and to introduce and connect talented visionary artists to the industry. Together we provide support for the powerful voices of black filmmakers, writers, and creatives that serve as exemplary critics of today's most challenging realities. It is through their vibrant imagination, awe-inspiring vision, and passionate work in media and the arts, that we can understand the world we live in and strive for the one to which we aspire.
This year is special, not only because we are returning to the beach post-pandemic, but also because our very own Issa Rae is serving as festival Ambassador. We are excited to offer a Spotlight Screening to debut her new HBO Max series RAP SH*T on Saturday, June 18. In addition, join Warner Bros. Discovery executives and creatives for two industry conversations followed by an oceanfront networking reception at the 1 Hotel on the afternoon of Friday, June 17. As always, we encourage you to participate actively through networking opportunities, workshops, panels, and discussions.
2022 marks the 25th anniversary of the HBO® Short Film Award where we recognize the next generation of diverse, artistic, and creative talent. From many extraordinary filmmakers competing, five finalists will vie for the Short Film Award and a cash prize of $10,000. The final round of competition, hosted by Bevy Smith, will take place the evening of Thursday, June 16 at the New World Center with the winner announced at the Best of ABFF Awards ceremony.
In addition, Warner Bros. Discovery and HBO are again sponsoring the ABFF Comedy Wings Showcase, which will take place on Friday, June 17 at the New World Center. This event aims to discover and showcase fresh comedic voices. We are thrilled to welcome Aida Rodriguez, comedian and star of HBO Max's comedy special FIGHTING WORDS as host this year.
On a personal note, our team is thrilled to be debuting at ABFF as Warner Bros. Discovery, our newly merged company. Warner Bros. Discovery, a premier global media and entertainment company, offers audiences the world's most differentiated and complete portfolio of content, brands and franchises across television, film, streaming and gaming. Learn more about us at wbd.com.
We extend our most heartfelt congratulations to our longtime partners Jeff and Nicole Friday and their incredible staff for their commitment and empowerment of the black film and media community.
Have a great festival and welcome back to the beach!
Sincerely,
Dennis Williams
SVP, Corporate Social Responsibility, Warner Bros. Discovery