Voices of Culture
May 19, 2022
A noncompetitive section of narrative short films directed by or produced and written by persons of African descent. The following films represent the 2022 official selection in this category:
Desmond's Not Here Anymore
USA | 16 min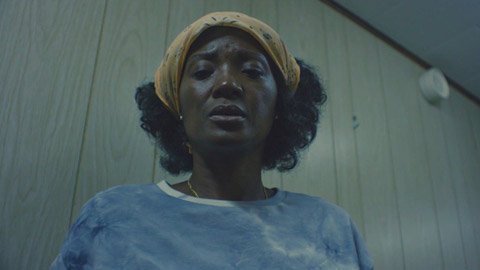 The mother can't remember, the daughter can't forget.
Director: Mmabatho Montsho | Writer: Lindiwe Suttle Müller-Westernhagen | Producers: Lindiwe Suttle Müller-Westernhagen, Marius Müller-Westernhagen, Nicole Castro, Theo Dumont | Cast: Yolonda Ross, S. Epatha Merkerson, Angela DiMarco, Faith Kibe, Jeremiah Brown, Brandon Ruffin
Eye for an i
USA | 20 min | WORLD PREMIERE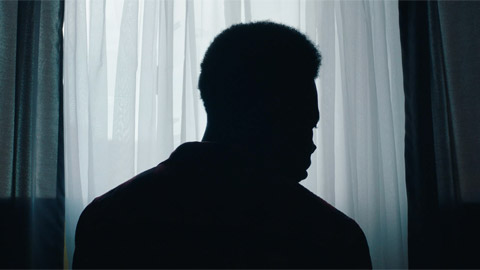 After the tragic loss of his sister to violence, a young black pianist wrestles with guilt and the immediate pressure to retaliate.
Director: James Grisom | Writer: James Grisom | Producers: Letia Solomon, LaDarius Torrey, Allison A. Waite | Cast: Blessing Oluwole, Shawn Foxx, Akin Coley, William L. Johnson, Jasmine Shanise, Madison Randolph
Metal
USA | 21 min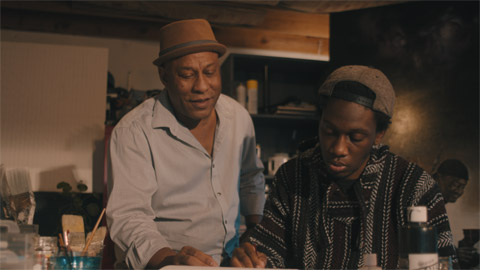 A grieving grandfather turns to graffiti to overcome the loss of his grandson, a talented graffiti artist.
Director: Mischa Webley | Writer: Mischa Webley | Producer: Chelsea Unsbee | Cast: Bill Ray, Brynn Baron, Josh Davis
No Entry
UNITED KINGDOM | 13 min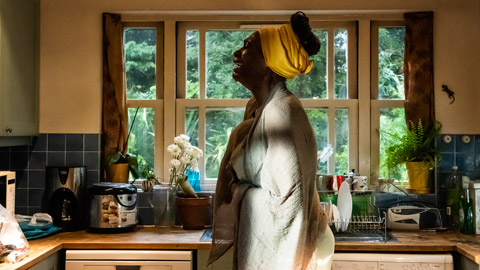 Against the backdrop of the Windrush scandal, a mother and her son's relationship is strained by the UK's hostile immigration tactics and the threat of deportation.
Director: Kaleb D'Aguilar | Writer: Kim Taylor | Producers: Aliyu Gambo, Steven Jeram | Cast: Susan Aderin, Ntonga Mwanza
Sons of Toledo
USA | 20 min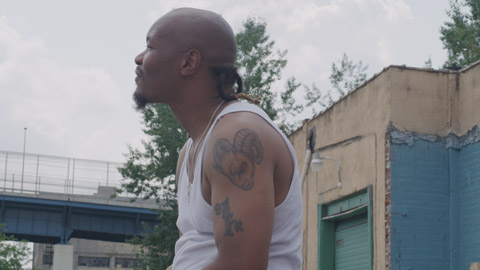 After receiving the early morning news of his younger brother's murder, a mourning barber pushes through the muddy waters of grief to find the courage to do the impossible – give his brother one last cut.
Director: Monty Cole | Writers: Matt Foss, Monty Cole | Producers: Matt Foss, Diana Perez Riveros | Cast: Marcus Temple, Jamal Grant, Shinaul Jones, Tawan Gaston
Break Up in Love
USA | 22 min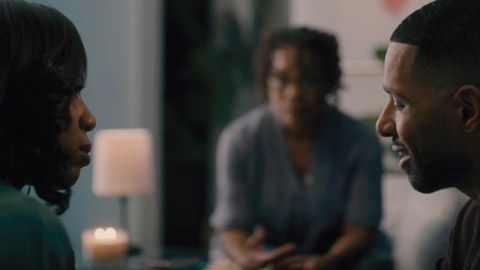 A couple on the verge of divorce are faced with the truth of why their marriage is ending. With hopes that consciously uncoupling will help them BREAK UP IN LOVE, Natasha and Richard must first accept their own flaws.
Director: Lana 'MC Lyte' Moorer | Writers: Nichole Aliece Celistan, Nakisha Celistan | Producers: Lana 'MC Lyte' Moorer, Laura Pallas, Lynn Richardson, Nakisha Celistan, Nichole Aliece Celistan, Shay Franklin, Duane Martin | Cast: Aries Simone, Tremayne Norris, Bernadette Speakes
FIVE
USA | 23 min | US FESTIVAL PREMIERE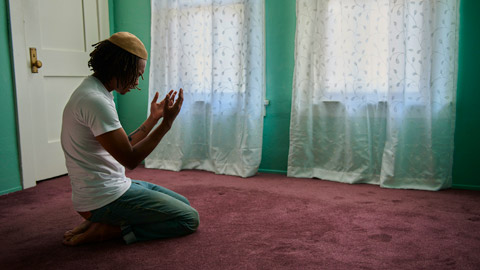 After spending 7 years in prison, Malcolm seeks to mend his relationship with his mother while devoting himself as a consistent and faithful new convert to Islam.
Director: David Orantes | Writer: Duran Jones | Producer: Duran Jones | Cast: Jacob Gibson, Hilary Ward, JD Hall, Charles Smith, Sydnee Thomas
ON THE LINE
USA | 14 min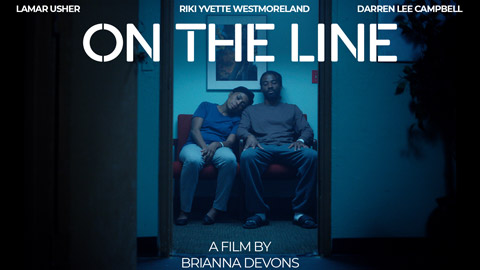 Moments before a struggling actor goes into one of the biggest auditions of his career, he receives a phone call that his brother might have committed suicide.
Director: Brianna Devons | Writers: Brianna Devons, Lamar Usher | Producers: Brianna Devons, Lamar Usher, Alexis Arago, Adrian Davis, Leon Pierce Jr., Neesin Williams | Cast: Lamar Usher, Riki Yvette Westmoreland, Darren Lee Campbell, Lish Bliss, Adrian Davis, Madison Lanesey, Tori Lane Ross
Out Of Air
USA | 8 min | WORLD PREMIERE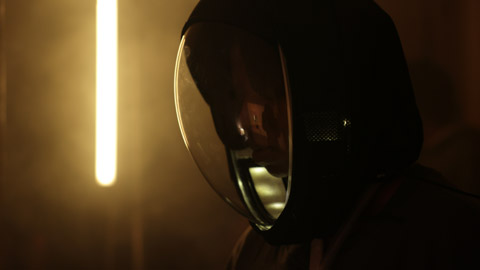 In a world where oxygen is commodified, a young black man races against the clock to get clean air for his family from the wealthy family whom he works for.
Director: Jessie B. Evans | Writer: Jessie B. Evans | Producers: Andrew Allan James, Jessie B. Evans, Credere Joseph | Cast: Jessie B. Evans, Faith Imafidon, Varda Appleton, Michael Polak, Naomi Avery, Alexa Pellerin
Regret to Inform You
USA | 15 min | US FESTIVAL PREMIERE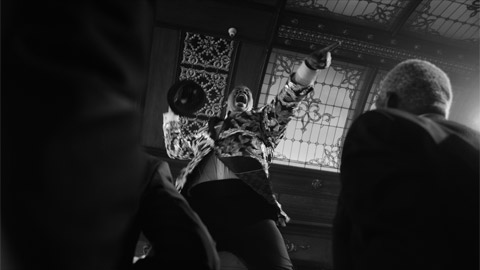 "Why are our fantasies so far removed from our reality?"
Directors: Yusuf Nasir, Benji Schwimmer (Co-Director) | Writer: Yusuf Nasir | Producer: Yusuf Nasir | Associate Producers: Erik Fleming, Shyla Nibbe, Kyla Druckman, Steve Griest | Cast: Yusuf Nasir, Steve Greist
Veneers
USA | 16 min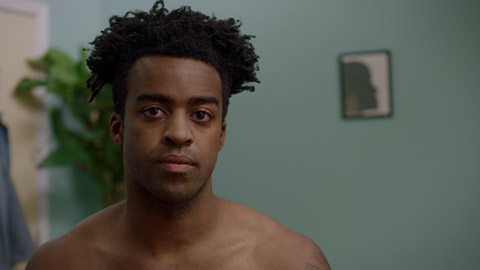 After a day of performing drastically different versions of himself, an exhausted man questions who he really is inside.
Director: Matt Scott Jones | Writer: Matt Scott Jones | Producer: Imani Morris | Cast: Landon Moss, Ashley Denise Robinson
DERRICK
USA | 18 min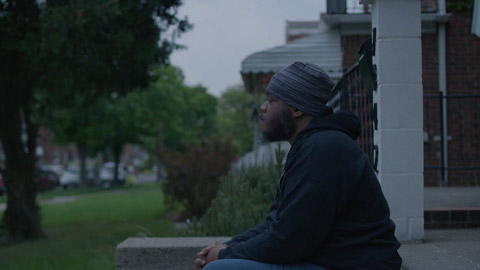 A man struggles mentally to reconnect with his family after experiencing a devastating loss.
Director: Arthur Cartwright | Writer: Arthur Cartwright | Producers: Charles Ashley, Arthur Cartwright, Marcus Lewis, Gregory Qualls | Cast: Ellis McCaskill, Lauren Lastrada, Orlando Bailey, Jezar Riches, Jeremy Evitts
Half-Day
USA | 17 min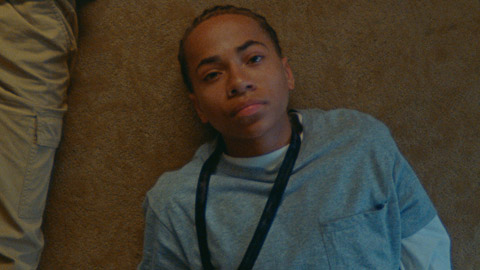 A boy learns about his estranged father through a visit to his step-brother's home.
Director: Morgan Mathews | Writer: Morgan Mathews | Producers: Gene Finley, Winnie Wong, Bianca Beyrouti | Cast: Fred Ferguson, Christian Walton, Jamal Trulove, Kedren Spencer
MALTA
USA | 17 min | WORLD PREMIERE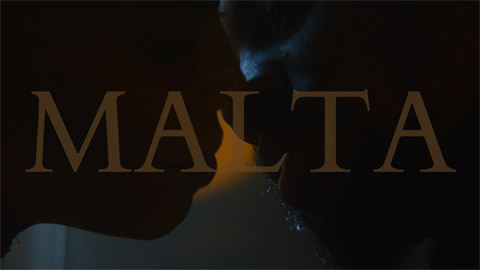 After escaping from an insane asylum, serial killer UU, returns home to search for his deceased lover.
Director: Christian Kamaal | Writer: Christian Kamaal | Producers: Christian Kamaal, Dante J. Bailey, QuiNeshia Graham | Cast: Christian Kamaal, Jolésa Starks, Letia Solomon, Andre K. Burleson
Red Velvet
USA | 19 min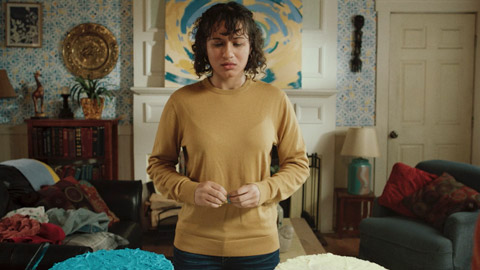 If being black was chocolate ice cream, and being Latina was cherry, the world thinks of Aviva Ardor as a swirl of the two when she's really Red Velvet.
Director: Danielle Gibson | Writer: Danielle Gibson | Producer: Shu Sugarman Chang | Cast: Taylor Leighanne, Isaac Andrade, Jenn Nwene, Rafaela Garcia
Ro & The Stardust
USA | 18 min | WORLD PREMIERE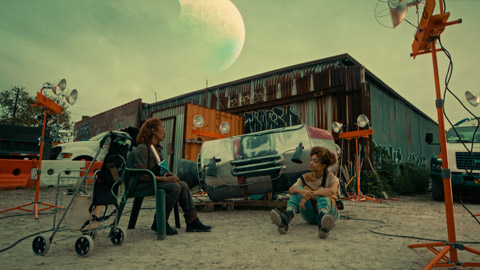 A free-spirited teen fulfills her terminally ill grandmother's dying wish of building a rocket ship to launch her into outer space.
Director: Eunice Levis | Writer: Eunice Levis | Producers: Rachel K. Ofori, Elvis Nolasco, Zeus Kontoyannis, Benjamin Lopez | Cast: Yolanda Nolasco, Cindy De La Cruz, Nadya Encarnacion, Elvis Nolasco