HBO® Short Film Award
June 24, 2022
Now in its 26th year, the HBO® Short Film Award is regarded as one of the most prestigious short film showcases in the world. Five filmmakers are selected as finalists, one grand prize winner will be presented with the HBO Short Film Award and a cash prize of $10,000. The following films represent the finalists for the 2023 HBO Short Film Award.
Fathead
USA | 20 min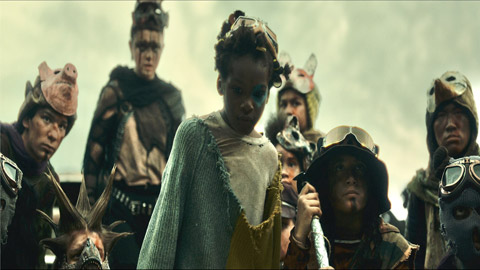 When one of the last free children of Junkyard Paradise has her brother stolen away from her, no ragamuffin army or vicious beasts will stop her from getting him back.
Director: c. Craig | Writer: c. Craig | Producers: Mitchell Graham Colley, Anthony Gaitros, Letia Solomon, Brandyn Johnson, Alexa Villarreal | Cast: Kapri Ladd, Notlim Taylor, Michael Saunders, Tremaire Limbrick, Cathrine Kilbourne
Jelly
USA | 10 min | WORLD PREMIERE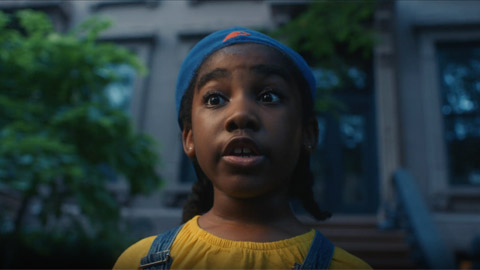 A young, Black girl with a peculiar fascination with death tries to solve the mysterious case of a missing neighbor while coming to terms with a more personal disappearance.
Director: Anndi Jinelle Liggett | Writer: Anndi Jinelle Liggett | Producers: Ifeyinwa Arinze, Simone Roberts, Anndi Jinelle Liggett, Frankie Li, Alyce Yang, Shailha Alam | Cast: André Holland, Khloe Bruno, Antu Yacob, Christopher Woodley, Farah Felisbret, Zuhairah McGill
Jerome
USA | 14 min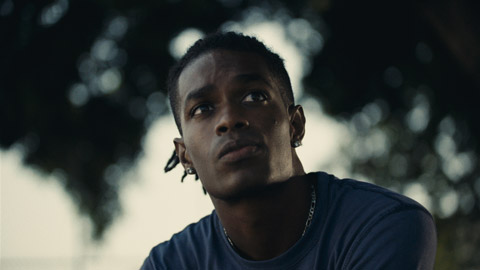 Basketball connects Jerome to his father, whose long-absent memory leaves Jerome spiraling toward a ghostly legacy on and off the court.
Director: Gianfranco Fernández-Ruiz | Writer: Gianfranco Fernández-Ruiz | Producers: Santi Naidoo, Gianfranco Fernández-Ruiz, Ben O'Keefe | Cast: Elias Ferguson, Aries Sanders, Oscar Torre, Tristan Cunningham, Jacob Gaines, Sydney Mikayla, Alejandro Patiño
Radio Silence
USA | 20 min | WORLD PREMIERE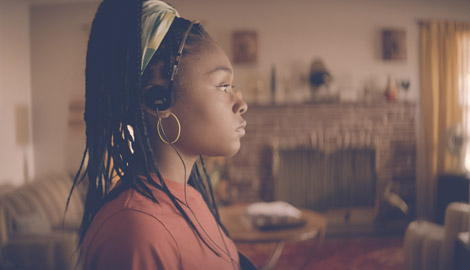 Faced with her mother's illness, a radio DJ navigates her past and present to broadcast a message of reconciliation.
Director: Ric Serena | Writer: Nakia Secrest | Producers: Jen Serena, Nakia Secrest, Ric Serena, Warren Farnes & Shawn Corrigan | Cast: Nakia Secrest, Sundeep Morrison, Jenelle Lynn Randall, Mariah Waiters
Recovery Chain
USA | 17 min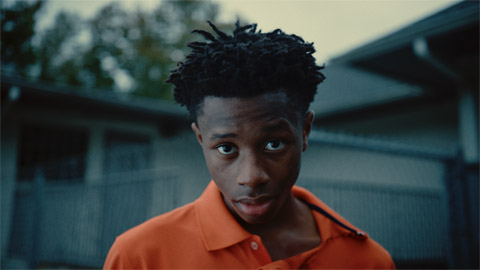 After being evicted by his mother, a rebellious teen must adapt to life with his distant father and his father's new family.
Director: Quamé A. Hamlin | Writer: Quamé A. Hamlin | Producer: Quamé A. Hamlin | Cast: Tru Watkins: Jakobe Brownlee; Lewis Brickhouse: Kendrix Lamaz Brown; Yvonne Watkins: Ashley Tru Ward; Ebony Brickhouse: Devin Nikki Thomas; Imani Brickhouse: Aniya Silver