Voices of Culture
June 24, 2022
A noncompetitive section of narrative short films directed by persons of African descent. The following films represent the 2023 official selection in this category:
Bizarro World
USA | 8 min | WORLD PREMIERE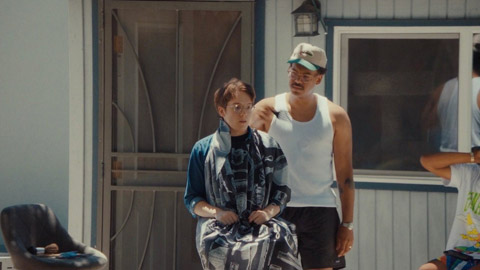 Six unrelated, humorous, absurd stories, shot in and around LA.
Director: Jonathan Salmon, Abdi Ibrahim | Writer: Khari Johnson, Jonathan Salmon | Producer: Khari Johnson | Cast: James Chrosniak, Mark Mandia,Jonathan Salmon, Jak Knight, Upendo Moore, Nona P Johnson, Zack Fox, Tyree Norwood, Mekki Leeper, Khari Johnson, Felice Levair, Kate Hollowell, Matt Law
BLACKIFIER
USA | 15 min | WORLD PREMIERE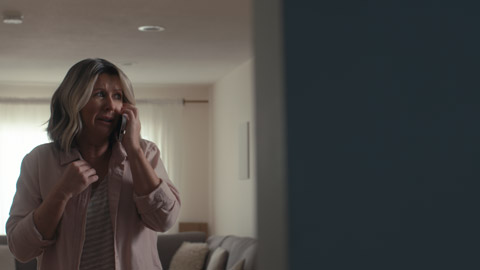 After watching an odd TV infomercial advertising a magical spray called BLACKIFIER, that when used can make anyone appear to be black to everyone else around them, Karen goes on a journey inside an alternate TV universe to see just how exciting the black experience is.
Director: Christian Kamaal | Writer: Jalen Young | Producers: Cory Gorman, Jordan Shanks | Cast: Diane Sargent, Christopher Grossett, Chanda Wallace, TyNae Miller, Brandon James Somerville, Peace Ikediuba, Seth Carter, Michael Duisenberg
Burning Rubber
USA | 7 min | U.S. FESTIVAL PREMIERE
Down on his luck, Duane Ruiz is out of college and out of options and has to choose between his responsibilities or following his passion and competing in the high-stakes, Burning Rubber Wall ball Tournament.
Director: Chris Fequiere | Writer: Dara King | Producer: Dara King, Amanda Miller | Cast: Dante Hoagland, Gorilla Nems, Alexandria Benford, Melvin Lee Douglas, Colin Ki/Kenny, Mike Smith Rivera,Oliver Fequiere
Chidera
USA | 18 min | WORLD PREMIERE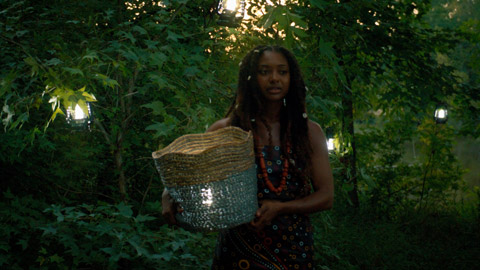 A coming of age story of a teenage girl bound from birth to a higher calling, but as the traditional ceremony looms she struggles to choose between her destiny and the freedom she yearns.
Directors: Sope Aluko & Adaora Nwandu-Earl | Writers: Sope Aluko & Shola Dada | Producer: Sope Aluko | Cast: Sope Aluko, Courtney Williams, Dasan Frazier, Bridget John
Fifty-four Days
UK | 18 min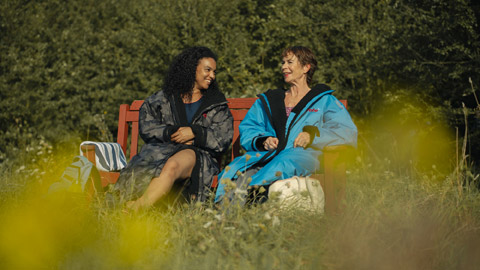 One girl's grief drives her to extraordinary lengths.
Directors: Cat White, Phoebe Torrance | Writer: Cat White | Producer: Cat White | Cast: Cat White, Celia Imrie, Juliet Cowan, Delroy Brown, Josh Williams
Grown
USA | 18 min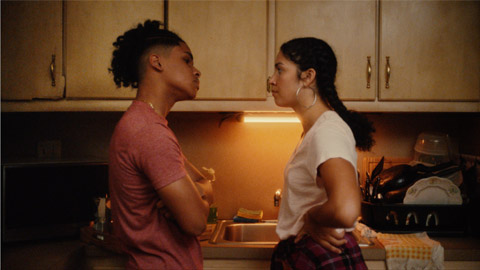 Having recently lost his father, Rogelio (14), devises a plan to sneak into a strip club with his pals, Larry and Chaz, as the night takes an unexpected turn.
Director: Jocko Sims | Writer: Jocko Sims | Producers: Jocko Sims, Christopher Santiago, Chaz Hazlitt, Andrew Zolot | Cast: Josiah Santiago, Tristan-Lee Edwards, Giovani Cristoff, Angela Mejia-Loggia, Eliza Ramos
Love Taps
USA | 14 min | WORLD PREMIERE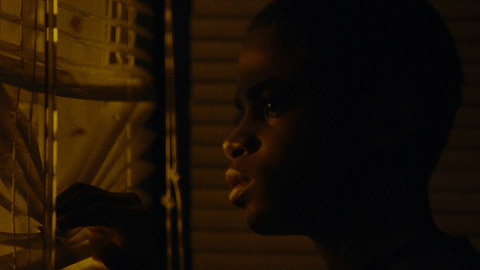 A young boy trying to cope with his parent's separation gains a new perspective of his father after discovering his affair with another man.
Director: Derrick Woodyard | Writer: Derrick Woodyard | Producers: Tara Sheffer, T. Bankolé | Executive Producer: Spike Lee | Cast: Rahim Barry, Parish Bradley, Emmanuel Kerry, Omrae Smith, Rayvon Southerland
MONOCHROMATIC
UK | 13 min | WORLD PREMIERE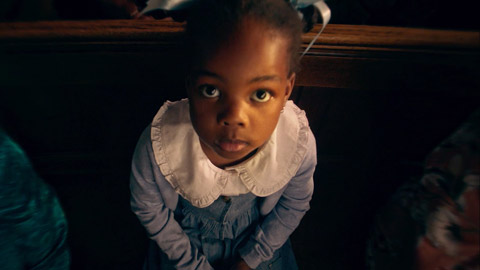 The inevitable moment a six year old girl realizes the world operates with bias when it comes to the color of her skin.
Director: Karen Bryson | Writer: Karen Bryson | Producers: Lorraine Bhattachary Shakyra Dowling | Cast: Stephanie Levi John, Kenedy McCallam Martin, Elisha Robin
Oba
UK | 11min | WORLD PREMIERE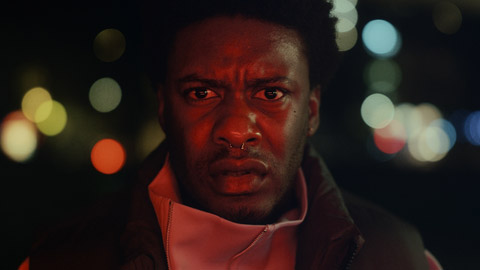 In an Afro-Futurist future, the King of a prominent Nigerian village has died. The Kingmakers select an unsuspecting boy from South London to ascend him.
Director: Femi Oladigbolu | Writer: Femi Oladigbolu | Producer: Ray Okudzeto | Cast: Samuel Adewunmi, Funke Adeleke, Philips Nortey, Richard Olátúndé Baker
PEMA
FRANCE | 19 min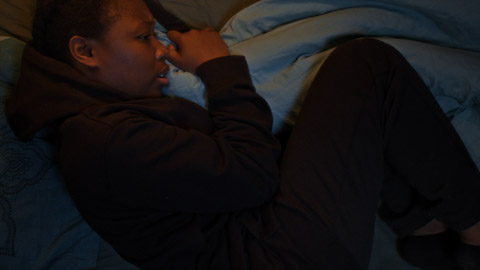 Murphy, a young black girl of Congolese descent, suffers from depression. In opposition to a particularly religious and superficial family, Murphy has no other choice to survive than to take refuge in his bed…
Director: Victoria Neto | Writer: Victoria Neto | Producer: Anais Lonkeu, Lena Bapt | Cast: Lorena Masikini, Pauline Mbaku, Pol White, Dorea Da Rozalia, Cindy Wadja
Port Of A Prince
USA/HAITI | 15 min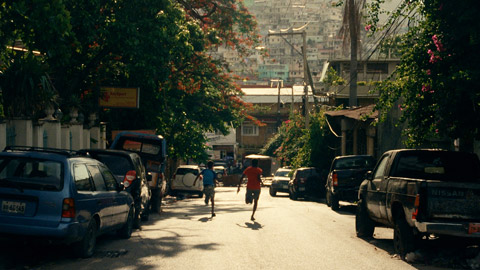 A young Haitian boy must decide if joining a gang is the right path for him.
Director: JR Aristide | Writer: JR Aristide | Producers: Gilbert Mirambeau Jr., JR Aristide | Cast: Personna Wilensky, Guerrier Giovanni, Edmond Erthon, Rolando Etienne
Reunion
USA | 16 min | WORLD PREMIERE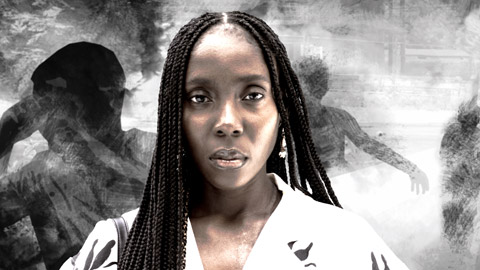 Reunion tells the story of what happens when a West African immigrant living in the Bronx discovers the child soldier who destroyed her family years ago, is now a best selling author living in NYC.
Directors: Zainab Jah, Tim Naylor | Writers: Tim Naylor, Zainab Jah | Producer: Djaka Souaré | Cast: Mayaa Boateng, Obi Abili
Somebody
USA | 12 min | WORLD PREMIERE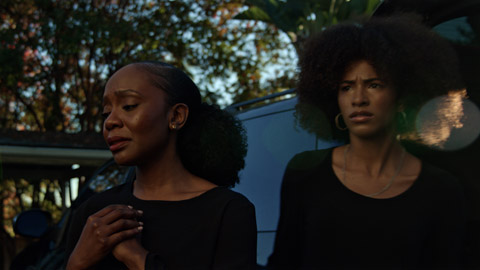 As Jared contemplates ending his life, his plan is disrupted by a lost child seeking directions.
Director: JoJoe Earley | Writer: Ava Mone't | Producer: Julio Mata Jr. | Cast: Kamil McFadden & Nyle Mckenzie
Speak Up Brotha!
USA | 15 min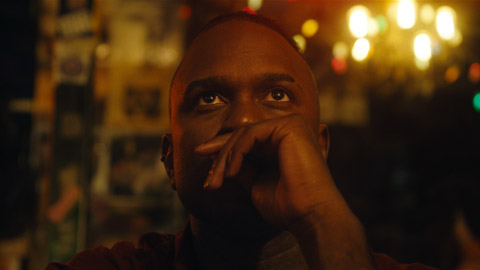 After a brief encounter with an enigmatic woman in his car, a rideshare driver must learn to communicate in ways beyond his understanding to win her heart.
Director: Wes Andre Goodrich | Writers: Roderick Lawrence, Obbie West, James J. Johnson | Producers: Salma Qarnain, Roderick Lawrence, Dario Harris, Patrick Nichols | Executive Producers: Ron Gillyard, Will Campbell, Ike Mbanefo, Obbie West, Cameron Carr | Cast: Roderick Lawrence, T.C. Carson, Toni Lachelle Pollitt, Madeline Grey DeFreece, Alphonso Walker Jr., Justin Winley, Jaleeca Yancy
The Fairchild
USA | 15 min
The new membership desk assistant at an exclusive museum becomes a special exhibit when staff and visitors obsess over him and his hair instead of the art on the walls.
Director: Danny Rogers | Writer: Danny Rogers | Producers: Alyssa Katalyna, Celai Ahmadzai | Cast: Danny Rogers, Eric Davis, Sierra Marcks, Lauren Killer, Ben Newton, Hunter C. Smith, Susan Priver, Frank Poynton, Maria Brodeur, Aeron Macintyre
TikTok Challenged
USA | 9 min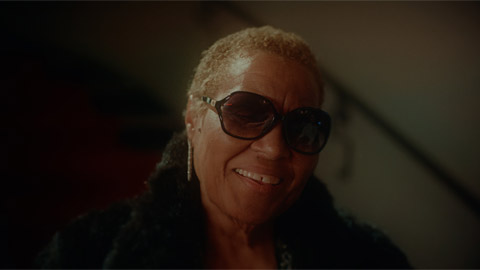 An elderly woman with Hollywood dreams enlists her grandson's help to go viral on TikTok.
Director: Ivan Rome | Writer: Ivan Rome | Producer: Yoko Kohmoto | Cast: Christine Smith, Thomas Walter Booker, Winter-Lee Holland, Kendel Rome
Welcome to Afrotree
USA | 21 min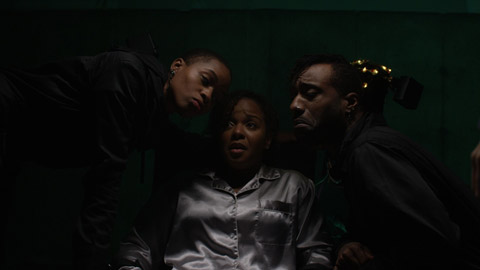 Steven and Janet are fed up with gentrification, whitewashing, and code switching in the big city. They move to Afrotree, an experimental, gated community populated by only African-American residents. Their dream of living in a cultural oasis suddenly becomes a nightmare when they discover they might not be "Black" enough.
Director: Chase Parker | Writer: Chase Parker | Producers: Chase Parker, Greg Rhem | Cast: Charlie Q. Smith, Wilson Christopher, Tra'Lynn Husbands, Colin Pieters